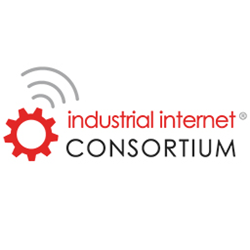 At IOTSWC, you will gain knowledge from the best minds in the industry who have come to help you move forward into the next phase of your IoT vision and digital transformation.
BARCELONA, Spain (PRWEB) October 17, 2019
The Industrial Internet Consortium® (IIC™) and Fira Barcelona announced the fifth, annual IoT Solutions World Congress (IOTSWC), the global reference for industrial IoT and the annual meeting for industry stakeholders to establish new partnerships. The conference runs from October 29-31, 2019 in Barcelona and is co-located with Blockchain Solutions World and AI & Cognitive Systems Forum.
Last year, a record-breaking 16,250 visitors from 341 companies attended the Congress. This year, 300 exhibitors will cover the exhibition area, which spans two halls. In addition, 400 top-level industry speakers will talk about how the IIoT is transforming industries, improving efficiencies, reducing costs, changing business models and creating new service revenue streams.
Visit the Congress agenda to learn more about the conference tracks in connected transport, manufacturing, healthcare, energy & utilities, buildings & infrastructure, open industry and enabling IoT. IIC continues to build thought leadership, with 25% of the Congress represented by speakers from the global talent from IIC member companies.
"IOTSWC is the largest global IoT event with people coming from all over the world to learn about new ideas and solutions," said Dr. Richard Soley, Executive Director, IIC. "At IOTSWC, you will gain knowledge from the best minds in the industry who have come to help you move forward into the next phase of your IoT vision and digital transformation."
IIC members will be represented in the IIC Member Pavilion (see below), exhibits and testbeds. They will also provide guidance to end users through several workshops at IOTSWC, including:

Industry Guidance Workshop - October 30, 3019, 14:00 – 18:15, CC 1, Meeting Room 1.2
Guides end users, system integrators, managers, architects and others in project planning, maturity modeling, security assessment, design and implementation of industrial internet systems. Includes industry best practices developed from applying IIC foundational documents, including IIC Industrial Internet Reference Architecture, Security Framework, Business Strategy and Innovation Framework, Industrial IoT Analytics Framework, Connectivity Framework and Security Maturity Model. Please register here.
German Regional Team Workshop, Development of Cross Domain Business Potentials - October 31, 2019, 15:00 - 19:00, Meeting Room 1 (Press Area)
Workshop includes a methodology to develop cross-domain business potentials resulting from analyzing IoT implementations based on an Irish Pub IoT solution. The solution enables pub owners to serve the most suitable beer in the right atmosphere in a pub.
IIC Member Pavilion
The following IIC members will showcase their industry specific solutions to customers in the IIC Member Pavilion: Contact Software, Entrust Datacard, Foghorn, Fraunhofer IOSB, Irdeto, Itron, Moxa, NetApp, Real-Time Innovations (RTI), Supermicro and Yo-i Information Technology. The pavilion is located in Stand E541.
Awards Program
The IOT Solutions Awards is set to recognize the work, leadership and transformation that stand out in IOT, Blockchain and AI solutions for both the public and private sector in the areas of innovative technology, business transformation, testbeds and industry. Nominees will be notified on October 30, 2019 in a public ceremony in the Auditorium at Fira Barcelona Gran Via venue (hall 2).
Members of the press interested in meeting IIC Executive Director Richard Soley or IIC member companies represented in the IIC pavilion can request appointments via the IIC press office at quatromoni@iiconsortium.org.
Registration pricing and information for IOTSWC is available here.
About the Industrial Internet Consortium
The Industrial Internet Consortium is the world's leading membership program transforming business and society by accelerating the Industrial Internet of Things (IIoT). The IIC delivers a trustworthy IIoT in which the world's systems and devices are securely connected and controlled to deliver transformational outcomes. The Industrial Internet Consortium is a program of the Object Management Group (OMG). For more information, visit http://www.iiconsortium.org.
Note to editors: Industrial Internet Consortium is a registered trademark of OMG. For a listing of all OMG trademarks, visit http://www.omg.org/legal/tm_list. All other trademarks are the property of their respective owners.