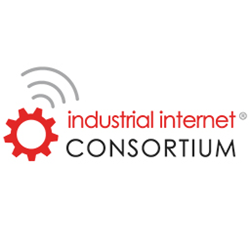 NEEDHAM, Mass. (PRWEB) July 28, 2020
The Industrial Internet Consortium® (IIC™) today announced the publication of the Distributed Ledgers in IIoT White Paper. The white paper is an overview of the use of distributed ledger technologies (DLTs) in IoT and was written to help IIoT decision makers incorporate them in their environments. The white paper includes use cases, architectures and building blocks necessary for scalable industrial deployment.
A distributed ledger is a consensus of replicated, shared and synchronized data spread across multiple sites, countries or institutions. "DLTs are relevant to industrial IoT because they provide a safe, immutable distributed ledger that stores sensor data and allows information to be verified without relying on a third-party authority," said Michael McBride, Sr. Director of Innovation & Technology Strategy, Futurewei and Co-chair of the IIC Distributed Ledger Task Group. "This reduces mistakes and fraud, particularly along the IIoT supply chain. Industrial companies are using DLTs successfully for everything from shipping-container tracking to vehicle identity and history to energy trading to farm-to-store tracking."
Types of distributed ledger technologies include:

Blockchain - a historical record of transactions, much like a database, that can contain financial and non-financial transactions distributed across several systems in near-real-time over a peer-to-peer network
Directed acyclic graphs - directed acyclic graphs nodes that send transaction events to nodes that are participating in a transaction
Smart contract – a computer program that directly controls the transfer information between parties under certain conditions. The contract is stored on the distributed ledger and triggers a specific smart contract when a transaction occurs
While DLTs have great potential for disrupting and improving industry, ensuring scalability for industrial applications can be challenging. Several technologies are available to address scalability challenges, including:

Hardware-layer solutions - high-end machines used to accelerate blockchain operations
Data-layer solutions that boost transaction performance by increasing block size and reducing the intervals at which blocks are created
Network-layer solutions that optimize network bandwidth usage and increase connectivity among blockchain nodes to improve the transaction throughput
Consensus-layer solutions that enable greater scalability
Off-chain solutions that off-load transactions from the main blockchain to reduce network traffic
"Distributed ledgers are a nascent technology but they are already being used in IoT environments," said Xinxin Fan, Founding Member and Head of Cryptography, IoTeX, and Co-chair of the IIC Distributed Ledger Task Group. "If companies use due diligence in testing, DLTs can be used for a competitive advantage."
Use cases in select vertical industries described in the white paper include:

Mediledger Network – pharmaceuticals
Alibaba Food Traceability – transportation
Amazon Managed Blockchain and Quantum Ledger Database - infrastructure
Walmart Farm-to-Store - transportation
Dun & Bradstreet Business Identity – finance & banking
Everledger Diamonds – mining & minerals
Wien Energie – energy & utilities
SkyCell Smart Containers – transportation & logistics
Maersk's & IBM's Global Trade Platform - transportation
Bosch & TÜV Odometer – transportation
Deloitte Supply Chain with Integrated IoT and ERP - automotive
The authors of the Distributed Ledgers in IIoT White Paper include: Michael McBride, Futurewei; Pieter van Schalkwyk, XMPro; Bassam Zarkout, IGnPower; Lei Zhang, iExec; Xinxin Fan, IoTeX, Alex Ferraro, PwC, and Anoop Nannra, Trusted IoT Alliance and Co-chair of the IIC Distributed Ledger Task Group. The white paper can be found on the IIC website here.
About Industrial Internet Consortium
The Industrial Internet Consortium is the world's leading organization transforming business and society by accelerating the Industrial Internet of Things (IIoT). The IIC delivers a trustworthy IIoT in which the world's systems and devices are securely connected and controlled to deliver transformational outcomes. The Industrial Internet Consortium is a program of the Object Management Group (OMG). For more information visit http://www.iiconsortium.org.
Note to editors: Industrial Internet Consortium is a registered trademark of OMG. For a listing of all OMG trademarks, visit https://www.omg.org/legal/tm_list.htm. All other trademarks are the property of their respective owners.