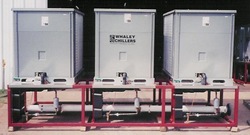 Industrial Surplus World is growing and expanding. It needs inventory, and it is buying equipment, parts, and inventory nationwide.
New York, NY (PRWEB) March 31, 2014
Industrial Surplus World buys and sells used equipment, including scrap metal and other machinery nationwide. Industrial Surplus World is growing and expanding rapidly. As a result of the growth, there is a great demand to increase its inventory. To meet this demand, Industrial Surplus World has launched a nationwide search to buy inventory and surplus equipment. A nationwide search for valves, control valves, pressure valves, level valves are all in need. Circuit boards, copper wire, chillers, and transformers are also in need.
All types of machines, equipment, centrifugal pumps, and generators are needed. Industrial Surplus World need to increase its inventory by 400%. From New York to Texas to Seattle to California, all cities and states can participate. They are searching everywhere to purchase these items.
Allen Bradley, General Electric, circuit breakers, and enclosures are all needed. Industrial Surplus World buys and sells all equipment, parts, surplus materials, and excess inventory. If you or your company has excess equipment, consider this nationwide search as imperative and all inclusive. All products, parts, and items will be considered, nationwide.
For the next several months, this nationwide campaign to buy inventory will continue. Having experts in the surplus industry provides Industrial Surplus World with a competitive advantage among its competitors. "It is the reason that Industrial Surplus can buy valves in bulk prices, then offer it's customers the best in value and price," says Shawn Parker, President & Lead Buyer at Industrial Surplus World.
Industrial Surplus World began more than 25 years ago in Houston, Texas by Gino Parker. Gino and his company have a great amount of experience and expertise in this field of industrial valves. In addition, Gino is experienced with all used and surplus equipment, scrap metal, and demolition services.
Website: http://industrialsurplusworld.com