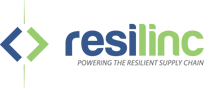 This unique collaboration will focus on improving supply chain transparency to mitigate both chronic and acute shortages of medical products and to enable healthcare providers to create more cost-efficient and resilient supply chains
SAN FRANCISCO (PRWEB) March 18, 2019
Several leading healthcare companies and providers – including BD Healthcare Solutions, Trinity Health and University of Vermont Health Network, as well as Resilinc, the leading provider of supply chain resiliency intelligence, today announced the launch of the Healthcare Transparency Initiative (HTI). HTI is a unique cross-industry collaboration focused exclusively on leveraging data with artificial intelligence (AI) and data science to improve supply chain transparency, lower risks and reduce disruptions in healthcare supply chains in order to improve patient outcomes.
"Whether you are a provider, manufacturer, distributor or GPO, your complex supply chains frequently encounter shortages, recalls, backorders and even crises," said Bindiya Vakil, CEO of Resilinc. "In response to shortages of critical medications and manufacturing components, healthcare product manufacturers, hospital networks and supply chain experts have joined forces to create the HTI. This unique collaboration will focus on improving supply chain transparency to mitigate both chronic and acute shortages of medical products and to enable healthcare providers to create more cost-efficient and resilient supply chains."
"Supply chain issues are at the heart of many critical shortages," continued Vakil. "During natural disasters, the vulnerability of medical product supply chains becomes most obvious—and the consequences are often most severe. When Hurricane Maria devastated Puerto Rico in fall 2017, not only were hundreds killed, but much of the island's pharmaceutical industry—source of about 8 percent of medical products used by Americans—was disabled."
"Our accountability to the patients and communities that we serve demands that we make mindful decisions about business continuity risk as we engage suppliers," said Ed Hisscock, SVP, Supply Chain Management, Trinity Health. "HTI is a vehicle to assess and monitor that risk."
HTI will immediately drive lower costs by creating a shared ecosystem and improving visibility and transparency across the healthcare value chain, leveraging AI and data science. The initiative is powered by Resilinc's trusted platform and healthcare supply chain data, which offers unique transparency and insights for the industry today.
Membership in the Healthcare Transparency Initiative is available in four tiers. Tier Zero provides industry monitoring, webinars, web forums and other opportunities for medical product supply chain professionals to engage with their peers and learn best practices; Tier I adds data and analytical tools to monitor key suppliers; Tier II adds enhanced supplier score-carding, risk management and business continuity planning tools; and Tier III+ adds the capability to map individual products, parts and materials through all tiers of a supply chain.
For more information
To learn more about the HTI, please visit: https://healthcare.resilinc.com/
And join us for a free live webinar: https://resilinc-events.webex.com/resilinc-events/onstage/g.php?MTID=ef52a30616c1718b370542c7edacd2599
About Resilinc
Resilinc is the leading provider of supply chain visibility data-as-a-service and cognitive risk analytics solutions. Over 100 of the world's leading brands rely on Resilinc's AI-powered global disruption monitoring service to keep track of millions of parts as they make their way around the globe, touching hundreds of thousands of nodes.
Resilinc is the only company to consistently achieve success in mapping the supply chain multiple tiers deep, all the way down to part and site levels, and exposing hidden failure points and bottlenecks deep in the sub-tiers. Resilinc's patented advanced risk quantification algorithms and easy-to-use supplier assessment solutions have established a new standard for measuring supplier risk. Companies use Resilinc's cognitive sourcing and risk protection learning systems to realize millions of dollars in savings on expediting raw materials or freight and lowering inventory levels while keeping their supply chains operating with greater agility and resiliency. For more information, visit http://www.resilinc.com.