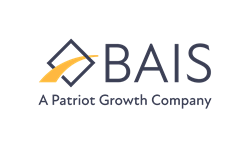 As separate companies competing in the same space, we realized that as a group we'd be stronger and better together.
LOS ANGELES (PRWEB) April 26, 2021
Bridgeport Benefits, Churchill & Associates Insurance Services, Inc., and Corporate Benefit Marketing have merged to form BAIS. This alliance is a powerful union of insurance professionals. BAIS, a full-service national insurance brokerage, expanded its risk management solutions through broadening their offerings in employee benefits and property & casualty insurance. The resulting synergies meant a 500% volume growth in the last five years. "As separate companies competing in the same space, we realized that as a group we'd be stronger and better together. Forming this 'alliance' of companies creates a mind trust of thought leaders within the insurance industry, able to serve clients more completely," says Principal, Wayne Blasman.
To learn more about BAIS and their work call: 800-532-5941, visit our new web site at http://www.BaisIns.com or contact direct: cory@BaisIns.com.
Along with their new name,
BAIS's new state-of-the-art offices are now located at:
31248 Oak Crest Dr. Suite 140
Westlake Village, CA 91361
BAIS has a total solution approach with roots in multi-generational, family run businesses with over a century of industry experience. As one of the original founding members of the national brokerage Patriot Growth Insurance Services, LLC., Patriot's continuous and rapid growth now represents one of the largest insurance brokerages located throughout the United States, managing over $2 billion in insurance premiums. Patriot established a unique collaborative model that allows BAIS the reach, scale and resources of a national platform combined with the personal customer service and autonomy only a local agency can deliver. In addition, their purchase of TRUE Network of Advisors expands their presence into every metropolitan market in the country.
"We have been working with the leadership and teams that formed BAIS for over 20 years and in one word they are superb! They have worked with us through tough renewals and have always found a way to help us continue our great benefit plans and always recommend new products while remaining very cost effective. The support and added value services they provide to our company, and our employees over the years, has been above our expectations and far beyond the industry norms."
Jackie Deimel, Sr. Director of Human Resources
Yamaha Guitar Group, Inc.
About BAIS:
BAIS was first conceptualized when Corporate Benefit Marketing and Bridgeport merged recognizing that just being a great regional broker was not enough in today's marketplace. Together they increased organic growth, expanded services, and secured a series of mergers and acquisitions. This expansion and M&A activity resulted in the opportunity to reinvest in additional services, including the latest enrollment technology, communications, compliance, and global services.
Benefits Alliance Insurance Services, LLC License # 0I72690
Patriot Growth Insurance Services, LLC License # 0M56067
On LinkedIn - https://bit.ly/3xaB11V