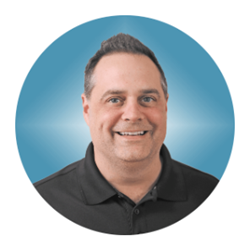 IndySoft is broadening our product offerings while focusing on specific industry needs in a way that we never have before. It is an exciting time at IndySoft, and I'm proud to be leading the charge!
CHARLESTON, S.C. (PRWEB) January 12, 2021
IndySoft Corporation, a leader in calibration and asset management software, today announced that Co-Founder, Rhett Price, is taking over the role of Chief Executive Officer. Price succeeds Rob Flack, who has transitioned to a Strategic Advisor. Ben Sykes, Director of Development, is moving to Price's prior role of Chief Technology Officer. All changes are effective immediately.
Over the past two years, Price has been focused on new product development, as CEO he will guide the company strategy that brings those products to market and pilot the company as it moves through a transformative growth phase.
"Advancing IndySoft has been my passion for over 20 years, noted Price. "I'm pleased to be taking on the role of CEO, especially at this moment in time when we have so much in the strategic pipeline. IndySoft is broadening our product offerings while also focusing on specific industry needs in a way that we never have before. Additionally, we are moving beyond just the software market to offer integrated hardware solutions that will improve asset tracking efficiency and accuracy. It is an exciting time at IndySoft, and I'm proud to be leading the charge!"