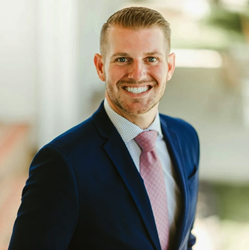 I'm thrilled to raise the bar in the real estate industry and make much-needed changes for the better
LEONARDTOWN, Md. (PRWEB) January 04, 2023
INFINITAS Realty today announced its partnership with Side, the only real estate technology company that exclusively partners with high-performing agents, teams, and independent brokerages to transform them into market-leading boutique brands. The alliance will ensure that INFINITAS Realty's future-proofed services are powered by the industry's most advanced platform.
Set far apart from the typical agent, INFINITAS Realty founder Matt Burgan boasts a military and government background that he leverages to enhance his real estate business. Featuring evolved executive abilities, critical thinking skills, and unmatched client dedication, Burgan has been ranked as the No. 1 REALTOR® in the market area by the Southern Maryland Association of REALTORS® (SMAR®) and is acknowledged in both the SMAR® and Maryland Association of REALTORS® halls of fame. Averaging over 100 transactions a year and featuring over $500 million in sales over the span of his career, the Diamond Award-winning agent continues to be recognized as a community icon and national industry leader.
INFINITAS Realty, Burgan's latest venture, challenges the greater industry to evolve to meet its high standards. Balancing traditional work ethic with advanced technological innovations, the team provides seamless client experiences that are supplemented by its own transaction coordination software, Property Wand, as well as private staging, design, and landscaping services.
Partnering with Side will ensure INFINITAS Realty remains on the cutting edge of the evolving real estate market while continuing to deliver premium services to its clients. Side works behind the scenes, supporting INFINITAS Realty with a one-of-a-kind brokerage platform that includes proprietary technology, transaction management, branding and marketing services, public relations, legal support, lead generation, vendor management, infrastructure solutions, and more. Additionally, INFINITAS Realty will join an exclusive group of Side partners, tapping into an expansive network from coast to coast.
"I'm thrilled to raise the bar in the real estate industry and make much-needed changes for the better," Burgan said. "With Side's state-of-the-art marketing, technology, administrative, and legal services, I can take my transformative approach to new heights and help more clients actualize their dreams."
About INFINITAS Realty
INFINITAS Realty's mission-focused, tactical approach enhances the real estate industry with revolutionary services that result in unparalleled client experiences. With all-in-one landscaping and staging support, an around-the-clock work ethic, and a one-of-a-kind software program that tracks transactions in real time, INFINITAS Realty breaks the boundaries of a largely antiquated industry. The team of dedicated agents consistently goes above and beyond to exceed expectations and achieve customers' aspirations. For more information, visit http://www.INFINITASrealty.com.
About Side
Side is a behind-the-scenes brokerage platform that exclusively partners with top-performing agents, teams, and independent brokerages to create and grow their own boutique brands without the cost, time, or risk of operating a brokerage. Side's proprietary technology platform and premier support solutions empower its agent partners to be more productive, grow their businesses, and focus on serving their clients. Side is headquartered in San Francisco. For more information, visit http://www.side.com.