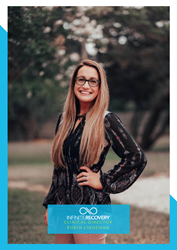 AUSTIN, Texas (PRWEB) April 13, 2020
Recovery is tough without any barriers. Especially for those looking to start their recovery journeys. Treatment, meetings, sponsors, therapists, social communities, etc. are vital to a person's success in achieving long term sobriety. But what happens when these resources one day are simply not available in your time of need?
Amidst the COVID-19 pandemic, most communities throughout the nation have been ordered to "shelter-in-place" and to distance themselves socially. While this isolation is necessary to support the health of communities, it is producing challenges for those who struggle with addiction and substance abuse, as people in recovery often rely on in-person interactions; for example: meetings, support groups, and recovery-oriented events. This is where services need to adapt to accommodate those who might be experiencing challenges related to social distancing. Many addiction treatment organizations and professionals are working hard to bring the recovery community together and encourage participation in treatment and beyond. Infinite Recovery is proud to be one of these facilities by utilizing modern technology to support "face to face" interaction during this time.
Telemedicine has been used throughout the 20th and 21st centuries and the potential for application has grown exponentially. Now, more than ever, telemedicine is being put to the test in our society's time of need. Through applications like Google Meet, Zoom, VSee, and other various platforms, clinicians and medical professionals are now able to connect to patients regardless of their location. This active participation can happen in a group setting or individually, all from the comfort and safety of one's home or wherever they may be sheltering.
Infinite Recovery remains dedicated to helping those in need of addiction treatment and recovery resources to support long-term sobriety. We will continue to serve the community and want to ensure and communicate and educate those in need on the treatment and recovery resources and tools that are still available during this time. We also continue to strive to continuously update the way we operate in order to keep our patients healthy and safe and keep their families at peace knowing their loved one is in a safe and caring environment.
To date, we have implemented many new policies, services, and resources to support the health and safety of our patients, staff, and community at large. Some of these include, but are not limited to the following:

Telemedicine services for those in Intensive Outpatient, Aftercare, and other outpatient programming
Increased education to our clients and staff on the importance of hygiene and hand-washing
Education on the importance of social distancing to prevent contact with the virus
Screening questions over the phone during the admission process to assess the risk of any new person coming into the facility and their potential for being a carrier of COVID-19
Assessments done upon intake by medical staff to check for symptoms affiliated with COVID-19
Non-essential staff working from home
No visitation from anyone outside of our staff/patient/client milieu
Grocery shopping for our outpatient clients done by one staff member
No events on or off campus
No transportation to outside 12 Step meetings for any of our clients
Online alumni meetings for alumni and current clients (should they wish to attend)
Virtual 12 Step meeting resources have been made available to current clients and community members to encourage ongoing, active participation in the 12 Step community
The "shelter-in-place" order does not affect those in 'Healthcare Operations.' Because of this, we continue to actively offer and provide in-person clinical services for the following programs:
Detox (Our Villa San Miguel location in South Austin)
Residential (Our Hacienda San Gabriel location in Liberty Hill, TX)
Partial Hospitalization (Our outpatient facility in North Austin)
Telemedicine and Teleconference services and opportunities are available for the following:
Intensive Outpatient (IOP)
Aftercare
Other Outpatient Services
Alumni meetings and follow-up calls
Keeping our patients, staff, and community safe and healthy is Infinite Recovery's top priority. Following all guidelines laid out by the CDC and The State of Texas is at the forefront of our focus. With these guidelines in mind, we can ensure patients receive the most effective and quality treatment and resources possible from wherever they have access.
The process to begin one's journey to recovery is simple:
Step 1) We are available to work with future clients 24/7. Our admissions line is 844.206.9063.
Step 2) Our Admissions Team works with future clients to collect basic information, such as insurance and a prescreen to make sure they fit into the appropriate level of care.
Step 3) Once a client has been approved to admit, we schedule an intake where our team will get them started in treatment and on their way to being happy, joyous and free from drugs and alcohol.
Now more than ever, it is important that we continue to provide treatment access and recovery resources to individuals struggling with drug and alcohol addiction. Infinite Recovery continues to be a resource to those struggling. For any more information, please reach out to John Ingham at John.Ingham@infiniterecovery.com.