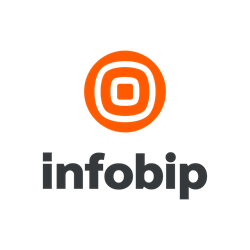 JERSEY CITY, N.J. (PRWEB) November 05, 2020
Infobip, a global cloud communications platform that enables businesses to build connected customer experiences across all stages of the customer journey at scale, has announced an expansion to its partnership program that will now include several new types of consulting and technology firms. This development brings a significant opportunity for increased growth – particularly in the Americas – and will ensure that a larger group of potential partners has access to Infobip's customer experience solutions.
Included in the consulting and technology segment of the partner program, which currently includes a portfolio of six partners, are:

Digital Consultants
System Integrators (SIs)
Value Added Resellers (VARs) / Managed Service Providers (MSPs)
Digital Marketing Agencies / Service Providers
Contact Center Consultants / Service Providers
Independent Software Vendors (ISVs)
Master Service Agents (MSAs)
"In augmenting Intuidot's capacity to provide digital transformation and engagement services at a global level to our clients in North America, Latin America and the Caribbean, Infobip exemplifies the joint value partnership typical of successful executions in the digital world," said Anthony Monaro, Managing Director at Induidot.
"Mailgun's customers build some of the most sophisticated technology stacks in the world, and they look for best-of-breed technologies when improving their communication infrastructure," said Will Conway, CEO at Mailgun." Through our partnership with Infobip, we've been able to confidently provide customers a trusted solution and partner for omnichannel communications. So far, the integration between the platforms has been a breeze, and we are very happy with the early results we are seeing."
Prior to this development, Infobip's partner program included two subcategories: platform integration partners (such as Microsoft and Salesforce) and product partnerships (such as Facebook and WhatsApp). The former allowed Infobip to plug into the partner's platform, and the latter allowed for the reverse – wherein partners could plug into Infobip's omnichannel platform.
With Infobip, consulting and technology partners now have the opportunity to extend their services/solutions stack and global reach, and access continued product customization and marketing scale. Infobip will provide:

A dedicated partner success manager
Sales and presales teams to support partner efforts
A partner profile on the Infobip Partnerships site
Marketing development funds
Access to Infobip business events (e.g., IB Ignite)
Early access to products
"As with all aspects of our program, our intention is for both partners to expand what they can offer to customers, and to open the door to new relationships," said Silvio Kutić, CEO of Infobip. "In adding this third component, we expect both sides to see business expansion in 2021."
"Consulting & Technology partnerships are all about bringing together complimentary services and solutions to best enable omnichannel, conversational customer experience for our joint clients," said Arun Kumar, Senior Director of Strategic Partnerships & Alliances at Infobip. "Our program is designed to achieve this purpose while driving increased growth for our partner businesses."
For more information on Infobip, visit https://www.infobip.com/.
About Infobip
Infobip is a global cloud communications platform that enables businesses to build connected customer experiences across all stages of the customer journey at scale, with easy and contextualized interactions over customers' preferred channels. Accessed through a single platform, Infobip's omnichannel engagement, identity, user authentication, security, and contact center solutions help clients and partners overcome the complexity of consumer communications, grow their business, and increase loyalty – all in a fast, secure and reliable way. With over a decade of industry experience, Infobip has expanded to include 65+ offices on six continents offering natively built technology with the capacity to reach over seven billion mobile devices and 'things' in 190+ countries connected to over 800 telecom networks. The company serves and partners with leading mobile operators, messaging apps, banks, social networks, tech companies, and aggregators.