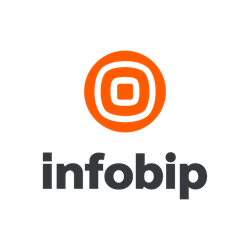 JERSEY CITY, N.J. (PRWEB) September 08, 2020
Global cloud communications platform Infobip, has launched Moments – a new omnichannel customer engagement hub – making it possible for brands to better understand and reach today's connected consumer in the modern digital era.
As companies' digital transformation initiatives are accelerated by the 'new normal' stemming from the worldwide effect of the recent pandemic, Moments uses Infobip's mobile first telecommunications legacy to enable marketers to build lasting relationships over an extended range of the world's most popular digital communications channels. These include chat apps (WhatsApp, Facebook Messenger, Line, etc), SMS, email, voice, mobile apps, websites, and emerging channels such as RCS.
Moments helps marketers and brands create and activate highly effective campaigns that will resonate with customers on a personal level by providing a 360 view of the customer and unifying today's most popular communications applications onto one platform. This allows brands to reach customers on their preferred channels with contextualized content that can very quickly help drive better outcomes for the business.
Adrian Benic, VP Products, Infobip, comments: "For those brands looking to provide a service that fosters trust and loyalty, simply knowing your customer isn't enough. You need to understand and empathise with them and know how they like to experience different channels. Some channels, like WhatsApp for example, are today widely used for everything from communicating with a health professional to a grocery delivery provider, so it's important to make sure you include something like this into the mix and meet customers where they already are. Similarly, an SMS tends to be read instantly whereas an email might sit in someone's inbox for a while without needing an instant response. It's about understanding the ecosystem and planning customer engagement around that.
"Based on these behaviours, our Moments solution enables marketers to offer a truly bespoke experience by delivering messages on the widest range of programmable channels offered by any platform for today's modern consumer, at a time that's appropriate with relevant information. It's part of the evolution – spurred by the 'new normal' – to a customer centric form of marketing."
Key features include:

Easy cross-channel campaign management: Allows marketers to create, orchestrate and run campaigns across Infobip's vast portfolio of channels through a single interface. Messaging campaigns can be delivered and scaled at the right time on the customer's preferred and most relevant channel.
Unified customer data: Creates richer customer profiles by connecting and unifying data from multiple sources, enabling businesses to understand customer needs better and create personalized campaigns.
Smarter audience segmentation: Personalize messaging campaigns at scale by segmenting audiences based on events, tags, behavior, or special occasions.
Dynamic marketing automation: The ability to onboard, activate and reengage via multistep campaign automation, and create event and behavior-based triggers to respond instantly to customers actions.
Powerful analytics: Through event and segment analytics, businesses can optimize customer interactions by setting goals to track conversions and access insight-driven funnel reports. There is also the ability to test which messages and channels get maximum engagement results with A/B testing.
Benic concludes: "The launch signifies our goal to bring a human touch to communications in today's connected era where most people are consuming through an app or a mobile phone. This starts by creating the moments, engaging in them, and then turning that into a relationship through conversations. We're here to help marketers embrace the digital transformation required not just for now, but in the future."
To learn more about Moments, visit http://www.infobip.com/products/moments
Janine Savarese, Peppercomm
jsavarese@peppercomm.com
Antonio De Soto, Peppercomm
adesoto@peppercomm.com
About Infobip
Infobip is a global cloud communications platform that enables businesses to build connected customer experiences across all stages of the customer journey at scale, with easy and contextualized interactions over customers' preferred channels. Accessed through a single platform, Infobip's omnichannel engagement, identity, user authentication security and contact center solutions help clients and partners overcome the complexity of consumer communications, grow their business and increase loyalty– all in a fast, secure and reliable way. With over a decade of industry experience, Infobip has expanded to include 65+ offices on six continents offering natively built technology with the capacity to reach over seven billion mobile presenting a standardized product offering to the market devices and 'things' in 190+ countries connected to over 800 telecom networks. The company serves and partners with leading mobile operators, messaging apps, banks, social networks, tech companies, and aggregators.