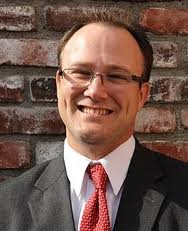 Huntington Beach, CA (PRWEB) September 19, 2014
Attorney Brent Caldwell has released a new infographic that shows the latest statistics on motorcycle accidents. The goal is to help bikers operate their vehicles more safely, and to raise awareness among everyone else sharing the road.
The infographic presents the 10 most common causes of motorcycle crashes, including weather conditions, roadway defects, road rage, speed, recklessness, and drug or alcohol use. It goes on to detail the six injuries most often incurred, ranging from road rash and fractures to paralysis or even death.
Motorcycle helmet laws are also covered, with a color-coded U.S. map indicating which states require them to be worn.
The infographic wraps up with some basic facts about motorcycle injuries, fatalities, and helmet safety, as well as a visual representation of the correlation between registered motorcycles and motorcycle-related deaths.
Sources include the U.S. Department of Transportation's National Highway Traffic Safety Administration, pages.cs.wisc.edu, and bikesafer.com.
About Brent Caldwell
At the Law Offices of Brent W. Caldwell, a team of experienced civil litigation attorneys is committed to helping injured clients receive the compensation and justice they deserve. After initially representing insurance companies, Mr. Caldwell founded his firm to help individuals and small businesses fight back against large corporations. He offers a unique understanding of how insurance companies manage claims.
Raised in Las Vegas, Mr. Caldwell is a graduate of San Diego State University and Whittier Law School. He is licensed to practice in all Courts in California and Nevada. Mr. Caldwell is a member of the Nevada Justice Association, the Orange County Trial Lawyers Association, and the Consumer Attorneys of California. Learn more at http://bclawoffices.com/