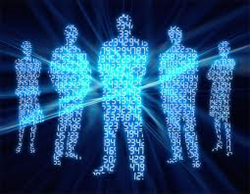 All it takes is one security breach to make any business owner wish he'd been a little more diligent.
Hoboken, New Jersey and New York City, NY (PRWEB) April 02, 2014
Running the technology associated with a business can be complicated…and risky. Perhaps it's time for a security makeover according to a new article from eMazzanti Technologies, an IT support and computer consultant in the Hoboken, NJ and New York City areas. The article is called: "Risky Business."
"Even if your technology seems to be running smoothly, it's extremely important you continuously work to keep it secure," noted Jennifer Mazzanti, president, eMazzanti Technologies. "All it takes is one security breach to make any business owner wish he'd been a little more diligent."
The vast variety of responsibilities, details and processes involved with running a business means that IT concerns sometimes fall by the wayside. However, the very life of the business could be at risk.
Here are some suggestions on how to give a business a "security makeover" to help ensure a businesses' important information stays safe.
Educate Employees
Since security threats change and evolve as quickly as the technology they target, hold regular training sessions to make sure employees know what kinds of emails should make them suspicious, how to safely use social media, and which applications they are allowed to download. Continually update security policies and share the updates with employees at these sessions.
Creating safe passwords is the easiest thing employees can do to keep their computers and online information secure, but it is often not taken seriously. Create and enforce a safe password policy to avoid the use of common and simplistic passwords (e.g. "123456" or "password").
Minimize Mobile Risks
Now that employees are regularly working away from the office and can access important information wherever they go, cybercriminals are starting to focus on targeting mobile devices. To limit this threat, be sure to encrypt all business information, mandate password protection and restrict downloads.
Related posts:
1. Is Your Business Prepared for an Emergency?
2. Business Continuity: Business as usual. No matter what.
3. Business Continuity: Business as usual. No matter what.
4. Your business is BYOD. Now what?
About eMazzanti Technologies
eMazzanti Technologies' team of trained, certified experts provide 24x7 outsourced IT support to help ensure business productivity, address challenges of growth, cloud computing, mobility, critical business continuity and disaster recovery demands. The consultancy has special expertise in manufacturing, distribution, retail and PCI compliance, financial, architectural, engineering, construction, government, educational, legal services, accounting, marketing communications, and healthcare market segments, while maintaining high customer satisfaction levels. Flexible support plans range from fixed-fee, around-the-clock network management where eMazzanti functions as an extension of a businesses' IT staff, to a custom-solution provided on an as-needed basis. eMazzanti serves the Hoboken, NJ and NYC area markets as well as regional, national and international business support requirements. The IT firm is Microsoft's 2012 Partner of the Year and on-going Gold Partner, Microsoft Northeast Region Partner of the Year, a four-time recipient of WatchGuard's Partner of the Year and has achieved the Inc. 5000 list for the fourth year in a row. Download the free article: How to Select an IT Provider. More than 400 companies trust their IT support needs to eMazzanti Technologies. For more information contact: Carl Mazzanti 201-360-4400 or emazzanti.net. Twitter: @emazzanti , Facebook: Facebook.com/emazzantitechnologies.