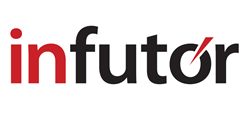 "I'm excited to be joining Infutor and its nimble, rapid-growth environment to help navigate, innovate and scale growth inside of the business." --Kevin Dean, Infutor COO
OAKBROOK TERRACE, Ill. (PRWEB) September 10, 2020
Consumer identity management expert Infutor today announced that data and marketing veteran Kevin Dean has joined Infutor as Chief Operating Officer where he will oversee and lead all product initiatives, as well as drive strategic growth. With more than 30 years of data marketing and information services leadership experience, Dean was most recently the president and general manager of Experian Marketing Services' Targeting business and previously oversaw global product development as Senior Vice President, Global Product Management.
"I am very excited to have Kevin join our executive team. For years I've admired his ability to lead and produce results that many only dream to do," said Gary Walter, Infutor CEO. "His leadership and experience in the data and marketing industry will help further develop the Infutor product suite and strategy to deliver on our mission to lead the privacy-first consumer identity landscape and accelerate our goals."
Prior to joining Experian, Dean spent 10 years in executive roles at Equifax, serving as Vice President of Corporate Strategic Partnerships and Vice President of Product Management. He also previously served in marketing leadership roles at Cendant and Vita-Mix Corporation and is a board member of the IAB - Data Center of Excellence, Twenty-Ten Analytics, and the Juvenile Diabetes Research Foundation (JDRF) - Illinois Chapter.
"After a long career with the very large industry players I'm excited to be joining Infutor and its nimble, rapid-growth environment to help navigate, innovate and scale growth inside of the business," said Dean. "Infutor has a strong reputation in the industry with a laser focus on identity resolution that is critical to today's marketers as they balance consumers' demands for both greater personalization and data privacy."
Infutor's industry leading and privacy compliant consumer identity management and identity resolution services provide brands and marketers with the trusted foundational identity data they need to enhance their first party data and complete a 360-degree view of their consumers. Dean's executive appointment follows Infutor's continued marketplace momentum including most recently being named to the 2020 Inc. 5000 ranking of the nation's fastest-growing private companies and on Crain's Chicago Business Best Places to Work list.
About Infutor
Infutor is the expert in data-driven consumer identity management. The company is solely focused on enabling brands to instantly gain access to the most complete and accurate information about consumers, exactly when they need it, to make informed marketing and risk mitigation decisions. Infutor's mission is to deliver solutions that accurately identify consumers before, during and in-between engagements, giving brands a secure, privacy compliant foundation to improve inbound engagement and outbound omnichannel marketing reach, and to minimize losses due to fraud and non-payment. Led by information industry veterans, Infutor is a privately held company founded in 2003 with strategic investments from Norwest Venture Partners. Infutor is headquartered in Oakbrook Terrace, Ill. For more information, visit http://www.infutor.com.
###