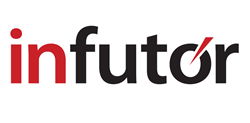 Dague brings an impressive record of experience and insight to the Council with three decades in the information services and analytics industry, particularly in cross-channel consumer identification, verification, and marketing in a variety of industries - LeadsCouncil Executive Director Rob Seaver
OAKBROOK TERRACE, Ill. (PRWEB) May 05, 2020
Consumer identity management expert Infutor today announced that its Chief Marketing Officer Dave Dague has been appointed to the board of directors of LeadsCouncil, the main independent association for the online lead generation industry.
The LeadsCouncil is an independent association, whose members are companies in the online lead generation industry from buyers to sellers, technology solution providers, and investment professionals. All members are united in a common goal of promoting lead generation best practices and fostering trust regardless of vertical.
"It is an honor to join the LeadsCouncil board of directors and connect with industry peers as we further the important efforts in the space and continue to ensure it is done in an ethical and privacy-compliant manner," said Dague.
The LeadsCouncil's mission is to educate and advocate on behalf of the buyers and sellers engaged in all forms of lead generation, ensuring that all participants deliver value and follow ethical as well as federal and state guidelines when conducting their business. The LeadsCouncil assures its independence and ability to unbiasedly establish these ethical standards by appointing lead generation experts to its leadership team who do not run any lead generation offers of their own.
"Dague brings an impressive record of experience and insight to the Council with three decades in the information services and analytics industry, particularly in cross-channel consumer identification, verification, and marketing in a variety of industries," said Rob Seaver, Executive Director at LeadsCouncil. "We are thrilled to have him collaborating alongside our team of lead generation experts and are excited to see him help further shape the industry."
Infutor's industry leading Identity Graph and identity resolution services provide clients with a 360-degree view of consumer identity and attribute information. The company helps verify, complete and inbound fractional consumer identities on demand; then completes and enhances customer profiles with highly predictive attribute and segmentation data including audience clusters for analytics initiatives. Infutor also empowers high-reach, highly relevant omnichannel marketing by providing identities and intelligence that brands use offline, and across all digital and social platforms.
About LeadsCouncil
LeadsCouncil is an independent association comprised of performance marketing publishers, advertisers and technology providers. For an updated Board Member List, please visit the LeadsCouncil website. For more information visit http://www.leadscouncil.org
About Infutor
Infutor is the expert in data-driven consumer identity management. The company is solely focused on enabling brands to instantly gain access to the most complete and accurate information about consumers, exactly when they need it, to make informed marketing and risk mitigation decisions. Infutor's mission is to deliver solutions that accurately identify consumers before, during and in-between engagements, giving brands a secure, privacy compliant foundation to improve inbound engagement and outbound omnichannel marketing reach, and to minimize losses due to fraud and non-payment. Infutor acquired Ruf Strategic Solutions in 2018 for its extensive suite of customer analytics that aid marketers' data-driven decisions. Led by information industry veterans, Infutor is a privately held company founded in 2003 with strategic investments from Norwest Venture Partners. Infutor is headquartered in Oakbrook Terrace, Ill. For more information, visit http://www.infutor.com.