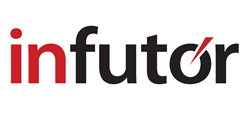 "Extending Infutor's data on AWS is another step toward reducing friction and increasing speed to value for clients and the larger market." --Gary Walter, Infutor CEO
OAKBROOK TERRACE, Ill. (PRWEB) July 28, 2021
Consumer identity management expert Infutor today announced that its data assets are now available through the AWS Data Exchange on Amazon Web Services (AWS). The collaboration makes it easy for marketers and data analysts using AWS to securely find and access Infutor's privacy-compliant, deterministic third-party identity and attribute data for first party data enhancement.
"Identity data is the fuel marketers use to develop a 360-degree view of their customers and is an invaluable asset to any data modeling initiative," said Gary Walter, Chief Executive Officer of Infutor. "Extending our data on AWS is another step toward reducing friction and increasing speed to value for our clients and the larger market."
A wide range of attribute-level data sets are available including Infutor's recently released Total Consumer Insights, a multi-sourced, large-scale deterministic dataset rich in predictive signals, as well as auto, property and mobile ad ID data. The AWS-accessible Infutor data is derived from Infutor's TrueSource™ Identity Graph featuring more than 260 million consumers and 100 million daily updates compiled from deterministic, authoritative and permissible data from numerous privacy and security-compliant sources.
With both anonymized and personally identifiable information (PII) level data available, Infutor is able to connect with more marketers through AWS to streamline fulfillment with commercial fees applied directly to a customer's AWS invoice.
About Infutor
Infutor is the expert in data-driven consumer identity management and identity resolution. The company is solely focused on enabling brands to instantly gain access to the most complete and accurate information about consumers, exactly when they need it, to make informed marketing and risk mitigation decisions. In the past year, Infutor has been named to the Inc. 5000 list and recognized by Crain's Chicago and Built In Chicago as a Best Place to Work. Infutor is a privately held company founded in 2003 with strategic investments from Norwest Venture Partners. Infutor is headquartered in Oakbrook Terrace, Ill. For more information, visit http://www.infutor.com.
###