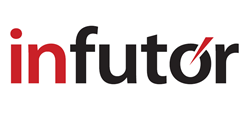 "Total Consumer Insights represents the culmination of our many data investments and identity resolution capabilities, enabling us to deliver a winning combination of data accuracy, data completeness and value." --Gary Walter, CEO of Infutor
OAKBROOK TERRACE, Ill. (PRWEB) March 24, 2021
Consumer identity management expert Infutor today introduced Total Consumer Insights, a third-party dataset that provides privacy-compliant behavioral and household attributes on 266 million US consumers across 120 million households.
A multi-sourced, large-scale deterministic dataset, Infutor's Total Consumer Insights is rich in predictive signals and makes it easy to link to first, second and third-party data sources without an onboarding partner. The result is a more robust customer dataset that marketers can use to drive online and offline segmentation and predictive models.
"Today's brands need reliable, privacy-compliant identity data to enhance their first party data so they can better understand and connect with their customers across channels," said Gary Walter, CEO of Infutor. "Total Consumer Insights represents the culmination of our many data investments and identity resolution capabilities, enabling us to deliver a winning combination of data accuracy, data completeness and value on par with competitive datasets."
Total Consumer Insights is the largest data investment Infutor has made to date and helps bring together its many identity data capabilities and investments in its market leading TrueSource™ Identity Graph, including the acquisition of Dunn Data Company in 2019 and Ruf Strategic Solutions in 2018.
Predictive modeling is a critical marketing tool and brands are investing in data to improve their models and better target their campaigns. To be effective, they need predictive consumer data with signals such as age, household income, and gender that can be used to enhance their first party data sets and perform better across offline and digital programs.
Total Consumer Insights is built on Infutor's TrueSource™ Identity Graph featuring 260+ million US consumers and 100 million daily updates compiled from deterministic, authoritative and permissible data from numerous privacy and security-compliant sources. Infutor's industry leading and privacy compliant consumer identity management and identity resolution services provide clients with the trusted foundational identity data they need to enhance their first party data and complete a 360-degree view of their consumers.
About Infutor
Infutor is the expert in data-driven consumer identity management and identity resolution. The company is solely focused on enabling brands to instantly gain access to the most complete and accurate information about consumers, exactly when they need it, to make informed marketing and risk mitigation decisions. Infutor is regularly named to the Inc. 5000 list and recognized by Crain's Chicago and Built In Chicago as a Best Place to Work. A privately held company founded in 2003 with strategic investments from Norwest Venture Partners, Infutor is headquartered in Oakbrook Terrace, Ill. For more information, visit http://www.infutor.com.
###