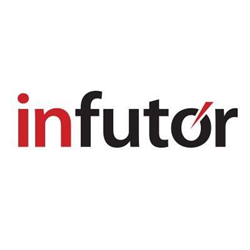 "When you couple HealthWise Data's assets with Infutor's assets the outcome is a powerful, authoritative identity model that is fuel for healthcare marketers looking to better understand their customers' needs," said Gary Walter, Infutor CEO.
OAKBROOK TERRACE, Ill. (PRWEB) November 03, 2021
Consumer identity management expert Infutor today announced it has partnered with HealthWise Data, a data and analytics firm specializing in the healthcare industry, to make health & wellness propensities available as a Premium Package in Infutor's award-winning Total Consumer Insights solution. Through the partnership, Infutor can provide marketers greater insight into a consumer's behaviors and attitudes around their health & wellness.
HealthWise Data leverages data and analytics to build predictive indicators of a healthy lifestyle, food insecurity, health adherence, environmental and lifestyle factors and more.
"We are excited to work with Infutor and supplement its robust consumer identity dataset with our health & wellness insights which marketers can use to target and acquire more customers, improve population health activities or enhance analytics," said Anne Smith, CEO of HealthWise Data.
When combined with Infutor's multi-sourced, large-scale deterministic dataset and demographic attributes, predictors of a consumer's health attributes and behaviors can help marketers build a 360-degree view of patients, customers and prospects to improve targeting messaging and product recommendations.
"Healthcare companies are looking for better ways to identify and segment existing and prospective patients in a way that is both privacy compliant and impactful to the consumer. HealthWise Data's assets are unique, thoughtfully curated, and come with demonstrated success in the Healthcare industry," said Gary Walter, CEO of Infutor. "When you couple that with Infutor the outcome is a powerful, authoritative identity matched to a premium model and is fuel for healthcare marketers and clients across a variety of industries looking to better understand their customers' needs."
Infutor's Total Consumer Insights supports marketers with access to supplemental, privacy-compliant behavioral and household attributes for 266 million US consumers across 120 million households. These signals coupled with Infutor's Identity Resolution capabilities enable marketers to anchor first, second and third-party data sources to the national population with Infutor serving as both the onboarder and enrichment provider.
About HealthWise Data
HealthWise Data provides a fuller view of the patient-as-a-consumer through unique data and analytics capabilities. HealthWise Data's universe of 250 million US adults is rich with both social determinants of health (SDOH) and unique predictions on consumer health & wellness, including health adherence, attitudes towards health, food insecurity and more, allowing for a holistic view of the individual. Healthcare organizations, analytics firms, marketing agencies and researchers are leveraging HealthWise Data today to drive better targeting for marketing efforts, enhance analytics and reporting, and improve patient outcomes overall. HealthWise Data was founded in Atlanta, GA by Anne F. Smith in 2017. Follow HealthWise Data on LinkedIn.
About Infutor
Infutor is the expert in data-driven consumer identity management and identity resolution. The company is solely focused on enabling brands to instantly gain access to the most complete and accurate information about consumers, exactly when they need it, to make informed marketing and risk mitigation decisions. Infutor is regularly named to the Inc. 5000 list and recognized by Crain's Chicago and Built In Chicago as a Best Place to Work. A privately held company founded in 2003 with strategic investments from Norwest Venture Partners, Infutor is headquartered in Oakbrook Terrace, Ill. For more information, visit http://www.infutor.com.
###