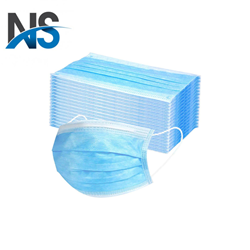 I hope after this is all over, we all continue to give the respect and honor that is due to all of these workers who are not only crucial in our lives right now, but have always been essential to our communities and businesses." -George Hou, CEO and founder of Ingenuity Beverages, Novel Sante
KNOXVILLE, Tenn. (PRWEB) August 18, 2020
While the majority of people are following orders to stay home to prevent the corona virus from spreading, those in positions considered essential are out there everyday on the front lines.
Businesses around the nation have had to shift into overdrive to insure food and supplies are available for consumers during the fight against this pandemic. It is our duty to insure all of the employees who are making this possible are protected.
"It is the least I could do, during these times, we all need to help where we can. I hope after this is all over, we all continue to give the respect and honor that is due to all of these workers who are not only crucial in our lives right now, but have always been essential to our communities and businesses." -George Hou, CEO and founder of Ingenuity Beverages, Myco Sativa and Novel Sante.