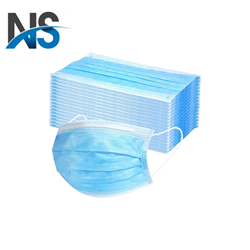 My employees have pulled together to help with the additional work. I wanted to make sure these efforts were recognized by ensuring each of their children's schools would receive masks to assist with their opening plans. " George Hou, CEO and founder of Ingenuity Beverages, Myco Sativa
KNOXVILLE, Tenn. (PRWEB) September 24, 2020
Ingenuity Beverages, a Contract Manufacturer of Premium Dietary Supplements, Donates 5K Face Masks per Child, to each of the schools attended by their employees children.
While parents are generally happy with how schools have responded during the pandemic, there is no one plan that fits all and back to school plans stress working parents.
"We all need to help where we can. My employees have pulled together to help with the additional work needed for the procurement and distribution of the masks we have been donating to workers on the front line. I wanted to make sure these efforts were recognized by ensuring each of their children's schools would receive masks to assist with their opening plans," said George Hou, CEO and founder of Ingenuity Beverages, Myco Sativa and Novel Sante.