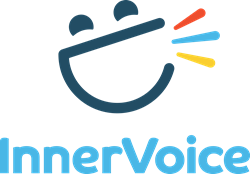 …What I particularly like is the use of some new innovative technologies being applied to AAC. So nice to see innovations making their mark on AAC! B.J.
MARTINEZ, Calif. (PRWEB) December 13, 2018
InnerVoice has been awarded an AI for Accessibility grant from Microsoft to help further our efforts in improving the quality of life for people who struggle with communication challenges by utilizing the familiar technology of mobile devices in combination with power of artificial intelligence (AI).
This new grant will provide InnerVoice with powerful tools, such as, Cognitive Services, Vision, Speech, Language, Knowledge and Machine Learning to create unique features to accelerate our work on providing a complete communication system for people with autism, and most anyone else. InnerVoice will use AI for Accessibility grant to implement powerful technology that will alleviate three major struggles for anyone who relies on augmentative communication software; increase fluency of computer generated speech, support cognition and stimulate expressive spoken language.
"InnerVoice started as a futuristic far-fetched idea that Lois and I had a few years back. This AI for Accessibility grant will give us wings to ensure effective communication for all, worldwide." Matthew Guggemos, speech pathologist, co-creator of InnerVoice
AI for Accessibility is Microsoft's $25 million 5-year program aimed at harnessing the power of AI to amplify human capability for the more than one billion people around the world with disabilities. It's a call to action for developers, NGO's, academics, researchers and inventors to accelerate their work for people with disabilities, focusing on three challenges: Employment, Daily Life and Communication and Connection. Through grants, technology, and AI expertise, the program aims to accelerate the development of accessible and intelligent AI solutions and build on recent advancements in Microsoft Cognitive Services to help developers create intelligent apps that can see, hear, speak, understand and interpret people's needs.
Please visit the AI for Accessibility website and InnerVoice for more information.