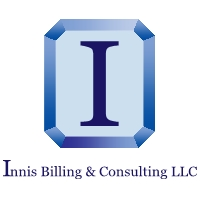 Making medical billing and collections simple again
HOWELL, N.J. (PRWEB) November 17, 2021
Innis Billing & Consulting, LLC Commemorates 8 Years of Service
Innis Billing & Consulting LLC is celebrating its 8th year as a medical billing company. In an effort to celebrate with its clients the milestones, successes, and challenges of the last 8 years, while also looking forward to future opportunities, Innis Billing will be offering 4% full-service billing contracts for the remainder of the year.
"The past 8 years have given us plenty of reasons to celebrate and even more reasons to be excited about the next 8 years and beyond. As relentless changes in the nation's healthcare delivery system puts financial and legal pressure on providers nationwide, companies like Innis Billing will be tasked to help providers navigate the regulatory minefields," said Julius Innis, CEO and Founder, Innis Billing & Consulting LLC.
Over the years, Innis Billing has grown from its humble beginnings to an all-encompassing, and effective billing company that now incorporates several vital tools in its arsenal that makes it even more appealing to providers. "l had many choices in billing companies, but since choosing Innis Billing, it has turned my accounts receivable around and has made a big difference in my practice's reimbursement. The service is personalized, knowledgeable, and thorough," Dr. Gibbs, M.D.
Services offered at Innis Billing include but are not limited to the following:

Billing & Coding Services
Collection Agency
Practice Management
Credentialing & Consulting Services
Established in 2013, Innis Billing & Consulting LLC is a cutting edge technologically advanced company that was created with the sole purpose of serving providers. It is a cost-effective billing service with high quality work ethic that embodies its motto "Making medical billing and collections simple again."
WEBSITE: http://innismedbilling.com/
Visit Innis Billing today and be on the fast track to:
Receive Quicker Reimbursement
Reduce Aging
Minimize Office Expenses
Eliminate Claims Denials
Increase Cash Flow