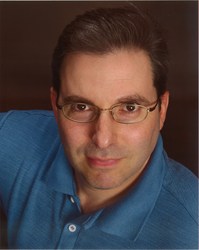 I am honored to have two presentations selected by the Agile 2013 committee from over 1,100 submissions!
Niwot, Colorado (PRWEB) July 29, 2013
Kenneth S. Rubin, Managing Principal of Innolution, LLC, agile trainer, coach, and bestselling author of the book Essential Scrum: A Practical Guide to the Most Popular Agile Process, is scheduled to present on two different topics at the Agile 2013 conference, coming August 5-9 to Nashville, TN. Rubin will first discuss 11 proven strategies for agile portfolio management. His next talk will describe and apply an economic framework for scaling agile in terms of feature versus component teams.
According to the recently published Agile 2013 program, Rubin's "Strategies for Agile Portfolio Management" will be presented on Tuesday, August 6, at 9 a.m., in Canal C/D. "Scaling with Feature vs. Component Teams" will take place on Thursday, August 8, at 10:45 a.m., in Bayou E.
Rubin explains that his first talk ("Strategies for Agile Portfolio Management") was inspired by the struggles he has witnessed at multiple companies to apply agile principles to manage a portfolio of projects or products.
"In my experience as an agile coach and trainer, most organizations have a fundamental disconnect with how they manage their portfolios and how they approach product development," stated Rubin. "In these organizations, portfolio management follows a classic non-agile approach that from the onset compromises their attempts to develop individual products in an agile-like way. What is needed is an agile approach to portfolio management that aligns well with downstream agile product development."
Rubin's second presentation will focus on a different agile organizational challenge: scaling.
Rubin says, "Agile development methods favor feature teams; many organizations, on the other hand, tend to prefer component teams. This tension presents a problem for companies as they work on projects and products that are beyond the scope of one or two agile teams."
In "Scaling with Feature vs. Component Teams," Rubin will discuss how to use an economic framework for making informed tradeoffs when considering whether to scale with component teams, features teams, or blended teams.
"The truth is, feature teams are not universally better than component teams. The trick is to find the right solution for your particular situation--one that allows you to achieve a fast and flexible flow of features while maintaining the integrity of core components," Rubin explains.
Rubin's Scaling with Feature vs. Component Teams is one of a few presentations at Agile 2013 that was selected to be video recorded. The recording will be available online at the Agile Alliance website within a few weeks after the conference concludes.
Agile 2013 is expected to draw about 1,700 active agilists from over 40 countries. Rubin's conference sessions have typically filled their rooms to capacity, so arriving early to his sessions to grab a seat is recommended.
About Innolution, LLC and Kenneth S. Rubin
Kenny Rubin is Managing Principal at Innolution, LLC, an agile training and coaching company that helps organizations develop products in an effective and economically sensible way. A Certified Scrum Trainer, Rubin has trained over 20,000 people on agile (Scrum and Kanban), Smalltalk development, managing object-oriented projects, and transition management. He has coached over 200 companies, ranging from start-ups to Fortune 10.
Rubin was the first managing director of the worldwide Scrum Alliance, a nonprofit organization focused on the successful adoption of Scrum. In addition to authoring the best-selling book Essential Scrum: A Practical Guide to the Most Popular Agile Process, he is also the coauthor of the 1995 book Succeeding with Objects: Decision Frameworks for Project Management. Learn about his background at: http://www.innolution.com and follow him on his blog at the same site. Follow him on Twitter using @krubinagile.