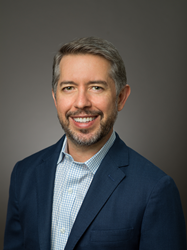 We are so fortunate to have Dr. Ball join our team. His knowledge and experience will be an invaluable asset to the company. He will add a depth of understanding to this new position and our clients will be the better for it
LOS ANGELES (PRWEB) August 24, 2020
California-based life sciences consulting firm Innopiphany announced today the hiring of pharmaceutical executive Phil Ball, Ph.D., as the company's new Principal, Head of Policy Practice.
Ball brings extensive international experience to the role. He has a proven track record of success in a range of roles, spanning from product development to global health policy. Most recently he was Executive Director, U.S. Value Policy and Strategy, at Allergan, where he led U.S. Health Economics and Outcomes Research- and value-related policy initiatives.
Ball's responsibilities will include policy guidance and strategy to help pharmaceutical companies navigate potential legislative changes in drug pricing and patient access to treatments that are high on the list of priorities for lawmakers. The role will further help support policy innovation incentives to ensure that the industry has the resources to adequately respond to emergencies and meet rapid demand for vaccine and treatments like those we've seen in this pandemic.
"I am excited to join such a talented team and help advance Innopiphany's policy capabilities. This is truly a pivotal moment in healthcare with a rapidly evolving policy landscape that is being further disrupted by the [COVID-19] pandemic," Ball said. "I'm looking forward to ensuring our clients are fully aware of these critical developments and supporting them to execute a policy strategy that is aligned with their unique business priorities."
"We are so fortunate to have Dr. Ball join our team. His knowledge and experience will be an invaluable asset to the company. He will add a depth of understanding to this new position and our clients will be the better for it," said Managing Principal Dr. Lisa Kennedy.
About Innopiphany
Innopiphany is a Life Sciences consulting firm which specializes in Market Strategy, Forecasting, Market Access, Health Economics Outcomes Research (HEOR), and Healthcare Policy. All services are supported by advanced analytics, including data mining, data blending, natural language processing, predictive analytics, and data visualizations. The company has generated $150 million in new healthcare business in 30 countries for its clients. Innopiphany has achieved 100 percent repeat business from its clients through its rapid, on-time project delivery. It is headquarters is located in Los Angeles, CA. https://innopiphany.com/