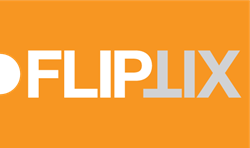 "We flipped more tickets than we or the promoters predicted," - Jaime Siegel, FlipTix CEO & Co-Founder
NEWPORT BEACH, Calif. (PRWEB) December 19, 2018
FlipTix, the groundbreaking event ticketing mobile technology company enabling concert, sports and festival attendees who want to leave early to 'flip' their seats to waiting fans, has achieved numerous milestones in its first year of ticket flipping. The technology startup is already changing the concert-going and ticket-buying paradigm and has made "Flipping a ticket" the hottest trend in the industry.
Early market research reveals that 30% of fans leave shows early – for a variety of reasons. Since the FlipTix app first went live in June, FlipTix has supported more than 50 music and comedy events. With thousands of downloads of the App in just a few months, the demand for "Flipped" tickets has been confirmed.
"To call it a year of tremendous opportunity would be an understatement," states Jaime Siegel, FlipTix CEO. "At the 3-day KAABOO-Del Mar Festival, we flipped more tickets than we or the promoters predicted, allowing thousands more fans access to a sold-out festival."
As a partner to concert and festival promoters and venues, FlipTix is the only authorized mobile technology company to offer in-concert ticket flipping. This insures the flipped ticket is secure and legitimate. With more than 5 million incidents of fraudulent tickets annually, FlipTix has quickly become a trusted source for concertgoers, leading to festivals such as KAABOO and concert promoter Stage Left Entertainment signing agreements offering "flipped tickets" at their events.
In addition to the achievement of having more than one million downloads of the app and the 50+ events, Fliptix has achieved many other milestones in its first year of operation, including:

16 Patents filed (and counting)
Secured $1.1M in seed round funding
Partnerships with Map Vida and Clair Global to develop and enhance user experiences
Two new offices open in Orange County and San Francisco, CA
Adds FlipTix co-founder, Brian Siegel, "We're thrilled to continue to grow our list of partners and offer more ticketing flexibility to more and more events and venues."
About FlipTix:
FlipTix is a groundbreaking mobile technology company serving the event ticketing industry. The FlipTix app allows event attendees to "flip" their vacated seats to prospective buyers who are outside the venue, creating a tertiary marketplace for concerts, sporting events, multi-day festivals and conferences. FlipTix operates in partnership with teams, promoters and venues and integrates with the existing box office to generate additional event tickets and boost on-site revenue. The company is headquartered in Orange County, Calif., with operations in San Francisco.
For more information, visit: https://www.fliptix.com.