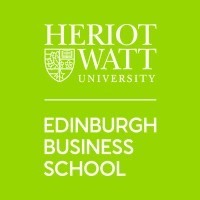 Right topic, right place, right price. Three critical aspects to training today
Edinburgh, UK (PRWEB) December 07, 2020
A new platform for executive education has been launched to deliver cost effective upskilling and career development that is accessible online, on any device, at any time, from any location.
The platform brings together a portfolio of new digital first, fully accredited, executive education programmes including:
The Digital Pilot's Licence (DPL): the first modular programme aimed at developing a resilient workforce as organisations rethink work and emerge from the COVID-19 crisis.
The Digital Marketing Accelerator: An online professional certificate in digital marketing accredited by OMCP
Business Blockchain Accelerator: The only business-focused blockchain programme which leaves participants well-informed and confident in decision-making
More programmes will be announced shortly.
The programmes have been informed by research carried out amongst organisations of all sizes across multiple sectors to ascertain the skills required for retraining and upskilling employees in today's markets. The Accelerator Platform has been designed as a resource for modern managers and workers. It helps organisations upskill their existing teams and aids executives by enhancing their employability or enabling them to retrain following redundancy. Consequently, all programmes focus on disruptive business processes or emerging technology.
Heather McGregor, Executive Dean, Edinburgh Business School, says:
"Right topic, right place, right price. Three critical aspects to training today. Accessible education has always been at the heart of our offering and it is important to us that we continue to facilitate this. We are therefore excited by our digital-first Accelerator programmes as they will disrupt the market and fundamentally change how we think about executive short-course training."
The platform and programmes have been created in partnership between Edinburgh Business School, part of Heriot Watt University, Jump Digital, Skills Development Scotland, The Data Lab, Scottish Enterprise, The CDO Club, a number of industry and professional bodies and a Global Advisory Board comprising digital transformation leaders.
The programmes can be accessed through Edinburgh Business School's website
Adds Claire Gillespie, Digital Technologies Skills Manager at Skills Development Scotland:
"This is a great project to be involved in as it offers an effective way for people in business to gain new and vital skills that will help their career while also helping the companies they work for, and in turn the wider economy. We at SDS are always looking at innovative ways to upskill and reskill the workforce, and digital skills have never been more important and more in demand than they is now during this pandemic. These courses offer a flexible and impactful way to develop those skills while still working."
Continues Victoria Fraser, Business Development Lead for Skills, The Data Lab:
"Data skills are increasingly important to employers, and not just those in the technology sector. As our world of work changes, we will all need data skills to prepare for the jobs of the future. The Digital Pilot's License is vital in equipping people for the digital age and The Data Lab is delighted to be a part of it."
ENDS
About Edinburgh Business School
Edinburgh Business School was founded in 1995 as the graduate business school of Heriot Watt University. In 2019 it merged with Heriot Watt's School of Social Science to become Scotland's largest business school.
The business school launched and continues to offer one of the most popular MBA programs in the world, with 9,171 current students and 20,281 alumni across the globe.
Since Heriot Watt opened its doors in 1821 and Edinburgh Business School joined its ranks 174 years later, the university's ethos is to offer continuous development; to upskill in order to take advantage of tomorrow's industries and tomorrow's markets.
As a part of this our executive education programs fit very clearly into our vision. We work with hundreds of industry partners, from large multinationals through to the smallest start-ups in our incubator, in the provision of education and training for their teams. Whether through apprenticeships, bespoke programs, skills development, short courses, or the executive MBA and PhD, we have the scale, the expertise, the heritage, and the agility to deliver world-leading business education, globally.