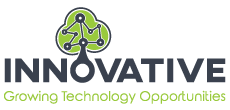 Co-General Partner's Dr. Mohan Ananda and Madan Menon will invest proceeds of the fund to encourage and build up Opportunity Zone Technology companies and Real Estate that are situated in Opportunity Zones that focus on high-tech industries.
SAN JOSE, Calif. (PRWEB) May 25, 2021
Innovative Technology Fund I, a Qualified Opportunity Zone Fund launches and is seeking accredited investors for Technology and Real Estate investment. The Fund is seeking a $10,000,000 Series A round. Co-General Partner's Dr. Mohan Ananda and Madan Menon will invest proceeds of the fund to encourage and build up Opportunity Zone Technology companies and Real Estate that are situated in Opportunity Zones that focus on high-tech industries.
Innovative Technology Fund is backed by experienced startup and technology executives who have built and taken public several companies. We are seeking Technology companies offering exponential returns on investments that are made. The founders of the fund are behind several publicly traded companies and have the experience to identify and grow investments in the technology space. The thesis of the fund is to identify, invest and nurture technology companies in the consumer tech, AI, and enterprise technology industries. The Fund's mission is to consistently grow the value of the fund.
Innovative Technology Fund I Opportunity Zone Investment Targets
Frientap Inc.
With ecommerce - the days of walking and shopping with your friends at the mall are far and few in-between.
Frientap is building out innovative and patented technology in the consumer tech space. In today's online shopping world, consumers are overwhelmed with the options that are made available, the same product can be purchased from multiple places at different rates. When you try and read reviews, you are not sure if these reviews have been paid for or are genuine; and lastly, if you find an amazing hidden gem of a product, how do you get your friends to buy it? All these three form the underlying thesis of Frientap.
Frientap allows you to review, react and transact on products that you love. This gives your friends the ability to give you post purchase validation as well as create new channels of sales for your favourite vendors and products. Frientap is putting "Social" back into commerce.
SecondOpinionExpert Inc.
Medical treatment options, as well as diagnoses themselves, often differ depending on the physician. Further, misdiagnoses can result in unnecessary treatments and even life-altering outcomes. Researchers have found that diagnostic errors account for nearly 29% of all medical insurance claims. Second Opinion Expert offers exclusive, one-on-one, online, professional diagnostic evaluations to patients across the United States. Second Opinion Expert's skilled panel is comprised of hundreds of Physician Specialists with exemplary academic credentials as well as significant patient care experience in all major diagnostic specialties and subspecialties. No longer do patients seeking a dependable second medical advisory opinion need to travel, disrupt their lives, or rely on physicians whose competence they may question.
Smart IOPS
Most SSD vendors happen to also be Flash manufacturers and at the end of the day, they want to sell more NAND. Unlike our competitors, Smart IOPS wants to help you solve a wide range of storage performance challenges.
For High-Performance Computing and the most demanding datacenter applications, Half Height Half Length add-in cards are the ideal form factor. Directly plugged into the motherboard PCIe slot, Data Engine NVMe SSDs are backwards compatible, offer the highest performance per square inch and can be deployed in virtually any server.
Qualified Opportunity Zones
The Tax Cuts and Jobs Act of 2017 created Qualified Opportunity Zones ("QOZs") to provide potentially significant tax benefits to investors who re-invest capital gains into long-term investments into communities designated for economic development. There are over 8,500 QOZs across all US states, Washington DC, and Puerto Rico. They offer investors the ability to positively impact communities struggling to attract capital to generate sustainable economic opportunity for their communities.
QOZF Benefits to the Taxpayer/Investor
Taxpayers may defer paying tax on capital gains, if such capital gains are invested in a QOF, within 180 days from the gain. The deferral period ends the earlier of when the taxpayer sells its interest in the QOF or December 20, 2026.Investments held for 5 years prior to December 31, 2026 will also qualify for a 10% increase in the tax-payer's tax basis of the amount of the deferred gain. Any taxpayer that holds its investment for a minimum of 10 years, can achieve no capital gain tax on the appreciation of its investment. Qualified Opportunity Zone Funds provide investors with a unique tax-advantage Opportunity Zone investments.
General Partners
Dr. Mohan Ananda - Chief Executive Officer
Dr. Ananda was the founding Chairman, CEO, and President of Stamps.com (NASDAQ: STMP) and serves on its Board. Stamps.com is the leading provider of Internet-based mailing and shipping solutions and utilizes technology developed by Dr. Ananda and protected by a number of US patents. Dr. Ananda was instrumental in raising in excess of $450 million of capital for the company through private and public offerings.
Dr. Ananda was also the founder and director of a European-based Venture Capital Firm, JAB Holdings Limited. Its capital was raised through a public offering in the AIM of the London Stock Exchange in the United Kingdom. Dr. Ananda was also a founder of Envestnet (NYSE: ENV), which is a leading provider of solutions to financial advisors and institutions. Dr. Ananda has served as a Director on Envestnet's Board for a number of years. He is also the Chairman and CEO of Ananda Enterprises, Inc. a California Corporation that provides technology and management consulting services.
Dr. Ananda has been a partner in the law firm of Ananda & Krause, since 1986. Dr. Ananda received his B.S. degree with Honors in Mechanical Engineering from Coimbatore Institute of Technology, Coimbatore, India. He received his MS degree in Aeronautics from California Institute of Technology, Pasadena, California. He also obtained a Ph.D. from the University of California at Los Angeles in Astro-dynamics and Control. He also obtained his law degree, J.D. from the University of West Los Angeles and has been a member of the California Bar since 1986.
Dr. Ananda has also worked for Jet Propulsion Laboratory, a NASA center, and for the Aerospace Corporation, a think tank for the US Air Force. Dr. Ananda was a primary architect for the development of the Global Positioning System (GPS) for the U.S. Department of Defense. Dr. Ananda is also the Chairman and CEO of Ananda Foundation, Inc., a charitable organization.
Education
California Institute of Technology (Caltech), M.S., Aeronautics, Jan-1967 - Jan-1968
University of California at Los Angeles (UCLA) PhD, Astro-Dynamics and Control Sep-1969 - Jan-1973
Coimbatore Institute of Technology B.S. with Honors, Mechanical Engineering Jun-1962 -Mar-1967
University of West Los Angeles, JD, Law Mar-1981 - Dec-1984
Madan Menon - Director
Currently, Madan is leading Frientap Inc, a California headquartered Social Marketplace startup. Madan brings over 17 years of startup and technology experience having worked with enterprises and startups in multiple capacities. He setup, grew and exited an MSP focused on the SMB market, he grew the company 300% year on year, ensuring over 95% repeat business. During his leadership, he grew the team, implemented cutting edge projects that saved customer's over 60% of their IT budgets and improved operational efficiencies. After selling his startup, Madan joined Flowedge Financial Solutions as their COO. Flowedge is a fintech firm focused on proprietary trading in the derivatives market. Here Madan incorporated systems and processes to ensure a sustainable growth with a focus on traceability and accountability, he designed and implemented a development and production environment that ensured multiple failovers that maximized the uptime to a near 99.95%. In 2016 Madan setup http://www.testmyblood.in, to bring professional home collection of blood tests that are carried out by the lab of the patient's choice. He was responsible for information technology and systems. He designed a modular and scalable infrastructure and mobile app.
Madan has an MBA in marketing & operations from Great Lakes Institute of Management, a premier B School in India. He holds a Bachelors in Physics and holds certificates in Marketing & Finance from The Wharton School, University of Pennsylvania & Cybersecurity from NYU's Tandon School of Engineering.
The Fund: Innovative Technology Fund I, Inc.
Status: Open to Investors
Type of Fund: Stock (Class A 1:1)
Asset Classification: Multiple Assets
Fund Focus: Innovative & Hi-Tech Companies
Total Fund: $15,000,000
Series Round A: $10,000,000
Minimum Subscription: $100,000
Active Potential Investments: 3
Fund Administration: OZ Invested
Anticipated Returns: 20%
For more information, please visit Innovative Technology Fund I
Website: http://www.InnovativeTechZone.com
Email: info@innovativetechzone.com
Phone: (408) 772-1685
Innovative Technology Fund, Inc. is a Qualified Opportunity Zone Fund.
Articles featured on this press release are for informational purposes only. This is not an offer to sell nor a solicitation to buy Innovative Technology Fund. That can only be done by our current Confidential Private Placement Memorandum ("CPPM"). Securities offered by Innovative Technology Fund, Inc. For accredited Investors only. Limited liquidity. The shares being sold in this offering have not been approved or disapproved by the Securities and Exchange Commission or any state's securities division. Nor has the Securities and Exchange Commission or any state securities department passed upon the accuracy or adequacy of the CPPM or the disclosures provided therein. Any representation to the contrary is a criminal offense. The information contained in this website is for general information purposes only. The information is provided by Innovative Technology Fund, Inc and while we endeavor to keep the information up to date and correct, we make no representations or warranties of any kind, express or implied, about the completeness, accuracy, reliability, suitability, or availability with respect to the website or the information, products, services, or related graphics contained on the website for any purpose. Any reliance you place on such information is therefore strictly at your own risk.