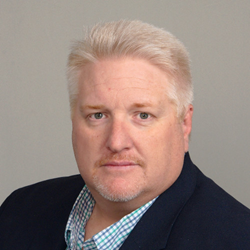 We're excited to take roomMaster to the next level and we know our clients are too.
TAMPA, Fla. (PRWEB) October 04, 2018
InnQuest Software, the developers of roomMaster, an industry leading hotel property management system (PMS), today announced new enhancements to its roomMaster Cloud solution, expanding the availability of their cloud solution to all property types and markets they serve.
Kent Howard, Vice President at InnQuest Software said, "We are extremely pleased with the new developments for our cloud solution. These advancements strengthen our position in the full-service sector of the independent hotel market and allow entry into geographical regions not serviced by our payment gateway partners. This furthers our commitment to continuous improvement and allows InnQuest Software to position roomMaster Cloud as a truly global solution."
Interfaces with 3rd party systems
Full Service Hotels have a stronger need for on premise integrations with peripheral systems like point of sale or hospitality-based phone systems and keylock or in-room entertainment systems. InnQuest Software Cloud users can now connect roomMaster with more than 100 technology partners allowing connectivity to the technology they need to offer superior guest experiences.
InnQuest Payments
Through InnQuest Payments, roomMaster Cloud now supports the option to select InnQuest's own tokenization capability. Tokenization is the process of using a non-decryptable piece of data to represent, sensitive or secret data. In the payment card industry (PCI) context, tokens are used to reference cardholder data that is managed in a tokenization system, application or off-site secure facility. This new option allows hotels in all geographical regions to move to the cloud all while maintaining PCI Compliance and reducing the complexity of adoption.
"InnQuest Software has a proven history of maintaining adherence to the latest industry data security standards said, Christy Carnley, Director of Product at InnQuest Software. "Maintaining PCI Compliance and limiting the scope of liability is our top priority while continuing to develop and enhance the cloud solution. In addition, adding on-premise integrations to our cloud solution was a major achievement for our development team. Our cloud solution has a core goal of providing a solution that meets the demands of today's hotelier all while keeping IT Infrastructure and costs to a minimum. Our integrations are easy to setup and maintain and require no special network programming, keeping us aligned with our core goal on roomMaster Cloud."
About InnQuest Software
InnQuest Software was established in 1994 and the developers of roomMaster, the leading hotel PMS software solution designed and scaled roomMaster to serve hotelier's unique needs. This all-in-one software empowers hoteliers with all the necessary tools and insights to increase bookings, deliver superior guest experiences and increase their profits. Product features include online booking engine, channel management, revenue optimization and more. InnQuest has grown into to a premier hospitality technology provider that serves more than 5,500 properties across 100 countries. Offices now span the world, including the United States, Canada, Australia and the United Kingdom. Contact InnQuest Software to learn more at 1.813.288.4900 or sales@innquest.com.