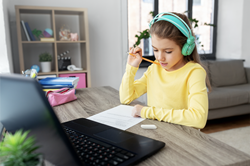 "The EdTech Forum is our way of helping the education community come together to share thoughts, ask questions and find solutions to the many challenges of providing an enriching remote education experience." - Scott Friedlander, Insight Public Sector
NEW YORK (PRWEB) November 24, 2020
Insight Public Sector will host an EdTech Discussion Forum on December 15th, 2020. This round-table discussion is open to all IT decision makers, end-users and interested parties in the education field who want to learn more about using education technology for distance learning in response to today's COVID-19 pandemic and whatever tomorrow's "new normal" may be. The EdTEch Forum will allow educators and administrators to connect with their peers and key edtech providers in an open discussion about what is working well, where gap exist, and how edtech can fill gaps and provide an enriching educational experience for all students.
Insight Public Sector is hosting the EdTech Forum as a service to the educational community because they know what a challenging year 2020 has been, and that there are many changes still to come in 2021. Insight Public Sector is uniquely positioned to present the EdTech Forum because they work with K-12 and Higher Ed organizations across the United States to meet their IT needs. Insight offers a full spectrum of edtech products and services, from classroom devices including tablets and chromebooks, to turnkey mesh networks that allow municipalities to provide WiFi for their community. No other solutions aggregator offers the depth and breadth of products, services and security for education that Insight Public Sector does.
Technology has been part of the classroom for decades, but the COVID-19 pandemic forced a rapid and dramatic increase in the acquisition and distribution of edtech devices, software and network infrastructure to accommodate the requirements of distance learning. Educational organizations across the U.S. scrambled to adjust, hastily expanding their edtech assets and working to get students connected remotely. The rapid requirement for distance learning put a spotlight on edtech and left many with questions on what the future may hold. Insight Public Sector's EdTEch Forum provides a opportunity to ask questions, discuss best practices and find answers.
The EdTEch Forum from Insight Public Sector takes place December 15, 2020, beginning at 1:00 pm ET / 10:00 am PT. The forum runs 90-minutes and features a panel of representatives from educational institutions covering K-12 and Higher Ed, as well as key edtech providers to answer questions and provide insights about devices, connectivity, security and more. More information and registration can be found at http://www.IPS.insight.com.
Today, every business is a technology business. Insight Enterprises Inc. empowers organizations of all sizes with Insight Intelligent Technology Solutions™ and services to maximize the business value of IT. As a Fortune 500-ranked global provider of Digital Innovation, Cloud + Data Center Transformation, Connected Workforce, and Supply Chain Optimization solutions and services, we help clients successfully manage their IT today while transforming for tomorrow. From IT strategy and design to implementation and management, our 11,000 teammates help clients innovate and optimize their operations to run business smarter. Discover more at http://www.insight.com. NSIT-M
Press Contacts:
SCOTT WALTERS
Insight Enterprises
TEL. (480) 889-9798
EMAIL: SCOTT.WALTERS@INSIGHT.COM
ARIEL KOUVARAS
Sloane & Company
TEL. (212) 446-1884
EMAIL: AKOUVARAS@SLOANEPR.COM