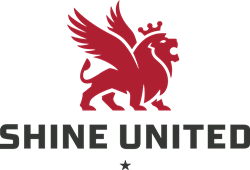 "The everyday athlete continues to hit the road, the court and the field because it's in their soul," said Austin Kelley, associate creative director at Shine United. "As a concept, 'Just Soul' positions CURREX as the champion of those who partake for the pure love of their sport."
MADISON, Wis. (PRWEB) December 13, 2022
Madison-based Shine United is an agency with deep roots in the active lifestyle space. For more than 20 years, they've helped sporting and outdoor clients step into the arena with strategic and insightful marketing that stands out in the industry. Most recently, Shine helped CURREX insoles cut through the noise with the "Just Soul" campaign, which speaks directly to those athletes who participate for the love of the sport, not the accolades that come from competing professionally.
Shine is known for bringing bold concepts and ideas to life visually and strategically, and always with the consumer in mind. The "Just Soul" campaign uses a people-focused approach, which allows the consumer to relate to each activity's scenario through the messaging and imagery utilized in each piece, from digital advertising to print and video components.
Designed by German sports scientists, CURREX insoles are technologically advanced and instantly improve any shoe. They deliver more comfort and support, increase performance and reduce pressure, which leads to less body fatigue and can actually help users avoid many common injuries. They're designed to keep every athlete in action – novice or pro. The Shine creative team leaned into this insight, focusing on how meaningful a sport can be to the everyday athlete, and how fulfilling it is to stay active.
"Our team is naturally very active. We're runners, bikers, hikers, outdoorsmen and -women, athletes and overall active lifestyle participants. And we have a true passion for brands with similar values," said Austin Kelley, associate creative director at Shine United. "For us, like most athletes, there's no fame or fortune in doing what we love. But nonetheless, the everyday athlete continues to hit the road, the court and the field because it's in their soul. It's who they are. We showcased how their relentless dedication is shared by anyone who participates in their activity of choice. We did this by focusing on the commitment CURREX has in helping everyday athletes stay healthy and injury-free with the most innovative insoles available. As a concept, 'Just Soul' positions CURREX as the champion of those who partake for the pure love of their sport."
To learn more about what Shine United can offer your brand, connect with us here or via LinkedIn, Instagram, Facebook and Twitter.
To find products, a retailer or more information about CURREX Insoles, visit their website or connect with them on Facebook, Instagram and Twitter.
About Shine United
Shine United is a $51 million independent advertising, design and digital agency located in America's Heartland – Madison, Wisconsin. Best known for its innovative brand positioning and creative firepower, Shine has been tapped by brands like Harley-Davidson, Mizuno Running, Discover Card, Amazon, Kohler, Festival Foods, Toppers Pizza, Winston Fly Rods, Carver Yachts and UW Health. Shine was named one of the best small agencies in the country by One. A Magazine, and one of the best places to work in the country by Outside Magazine. Shine's work has been featured in Communication Arts, Print, Graphis, AdAge and The New York Times.