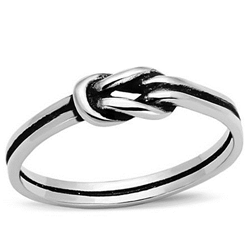 (PRWEB) March 13, 2014
Inspired Silver has announced that they will be introducing a new line of infinity rings to add to their popular line of infinity designs. The rings will be featured on their website, InspiredSilver.com, and the company expects the demand for these rings to be fairly high.
"The infinity design has always been a popular one among our customers," said a representative with Inspired Silver. "We think that these new infinity ring designs will also be quite popular, especially as a gift given because of its beautiful and unmistakable symbolism."
The company already features a number of items that make use of an infinity design, including necklaces, bracelets and bands. It seems like a natural fit to add newly-designed rings, giving customers the opportunity to create a matching set of jewelry.
"Certainly, that was something we had in mind when we decided to introduce these new designs," said the representative. "We have found that many of our customers enjoy jewelry collections that are inspired by a common theme, and these rings will help create a wider selection for our customers to choose from."
The infinity rings, along with other jewelry items sharing the same theme, will be available through the company's website, InspiredSilver.com. The site is well-known among customers of the company because of the simple navigation it affords.
"We have such a wide selection of jewelry that it is necessary for us to have a website that is easy to use," said the representative. "The site offers customizable search functions and allows you to search by collection, which makes it easy to choose several pieces of a collection to create a common theme."
The company is held in high regard by their customers and a great deal of their sales come from returning customers. The representative attributed this fact to the company's focus on customer service.
"We have always emphasized the importance of customer service in everything that we do," said the representative. "The fact that we have engendered a significant amount of trust in our customers reflects that focus. We truly care about offering the best products and the best service at an affordable price."