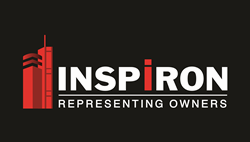 As an Owner Rep, my primary objective is to help clients build with confidence - that means protecting them from going over budget and over schedule.
NEW YORK (PRWEB) November 18, 2020
Inspiron Management, Owner's Representative / Project & Development Management firm, provides services that enable the owner/client to confidently pursue the development of a construction project from its inception to full completion.
Some of the services that Inspiron Management offers include Pre-Construction (schedule and budget development, assist with design and construction team selection, evaluate construction risk factors, contracts, etc.), Bidding (value engineering, trade contractor bidding and selection, etc.), Construction (project management oversight, site meetings, FFE, cost management, etc.), and Close Out (TCO & CO management, punch list, project closeout management, etc.).
In recent years, owners and clients have trended towards hiring the services of an Owner's Representative to assist them with the development of their project serving as development and/or project managers. Why has this been so successful? The answer is multifaceted, but some of the most prominent answers include:

Ensuring that the project goals are clearly understood and accomplished
In the absence or limited availability of in-house resources, managing and executing a strategy for the development, design, and construction of the project with respect to quality, schedule, and budget
Executing the owner's objectives and overall mission by being involved and assisting with the management of each aspect of the development and/or construction process
Providing guidance and support to each of the project stakeholders in order to achieve project success
Facilitating communication and coordination with all relevant parties – including the lender, architect, engineers, specialty consultants, general contractor, subcontractors, and brokers
Identifying potential issues before they arise, and providing the guidance and expertise to resolve those issues
Providing a flexible resource which supplements or enhances existing capabilities
The probability of going over budget and over schedule on a construction project is extremely high. Inspiron Management recognizes and mitigates potential issues in order to avoid project delays and costly conflicts. This allows for development, design, and complete Construction Management services with a special emphasis on quality throughout each phase of the project.
From interior fit-out to building renovation to new construction projects, Inspiron Management is proud to be the experts that owners and clients can rely on. Tracking industry trends, facilitating innovation, and keeping up on technology ensures that Inspiron Management assembles a winning team on each and every project – keeping in mind the importance of schedules, deliverables, and finances that allow the owner/client to build with confidence.
Led by Alen Gershkovich, Inspiron Management's experience and expertise has the ability to truly transform a construction project. Follow us on LinkedIn to stay up-to-date on all of our work.