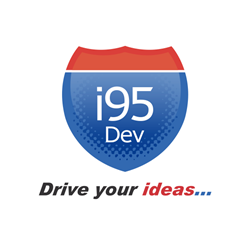 Traditional brick and mortar (B&M) retailers that have incorporated online sales channels have reported an average of 23% growth.
Bethesda, MD (PRWEB) September 27, 2013
Over the last few years, online retailing has shown remarkable growth. According to Goldman Sachs, global ecommerce sales went from merely $572.5 billion in 2010 to almost $1 trillion in 2013. Watching these trends, some retailers have chosen to operate exclusively through online channels. These businesses have seen about 9% yearly growth according to WWW Metrics, an internet business statistics company. In comparison, traditional brick and mortar (B&M) retailers that have incorporated online sales channels have reported an average of 23% growth.
These statistics show companies' online channels are no longer an experiment but a vital and growing part of their business. The relevance of these channels and pressure from customers for a consistent customer experience have pushed B&M retailers to consider channel integration efforts with varying characteristics.
i95Dev's Instant Ecommerce for Microsoft Dynamics RMS helps retailers channel their potential multi-channel growth. With minimal setup time, the product guides retailers in setting up their integrated online stores in minutes and start selling their retail inventory almost instantly through multiple online channels, including web stores, mobile devices, social media, third-party online market places such as eBay, Amazon & Rakuten, and offers real time integration of all online channels with the Microsoft Dynamics Retail Management System (RMS).
This innovative solution is powered by Magento, one of the world's leading open-source ecommerce platforms to offer retailers tools for marketing & promotion, site management, catalog management, SEO-optimization, checkout, payment & shipping, order and inventory management, as well as analytics and reporting. It also allows for integration with other critical business systems such as CRM, ERP, SFA, as well as Accounting and Marketing automation tools. Since all systems are tightly integrated, this eliminates data redundancy and incorrect information in their retail operations.
CEO of i95Dev Vanit Kumar said, "A very distinct feature of our product is its advanced analytical capabilities. Retailers can relax and experiment with new products to see what sells and what doesn't. Then, they can modify their inventories and marketing campaigns to coincide with Instant ecommerce's findings."
i95Dev's Instant Ecommerce gives retailers the ability to merge and manage online and in person operations. This allows merchants to offer in-store pickup of online orders, return of online orders in store, and even delivery of out-of-stock items. In addition, businesses can now show in-store inventory availability to online customers. This gives customers the option to buy products online and pick them up in the store or to have the product shipped from the store closest to its destination.
"The product has been tested with a few of our existing clients against other top competitive ecommerce offerings for Dynamics RMS," said Kumar. "It has proven to be the best solution on the market, offering powerful full-fledged features with seamless integration."
Retailers no longer have the hassle of finding a provider to host their ecommerce site and finding someone else to maintain it. With Instant ecommerce for Microsoft Dynamics RMS, i95Dev takes the responsibility of hosting and maintaining the ecommerce store, and they guarantee minimal down time so retailers don't risk losing potential customers. This makes Instant ecommerce practically hassle free.
i95Dev's Instant ecommerce for Microsoft Dynamics RMS is currently available for purchase. Anyone who is interested in learning more about this product can find out more by calling at 1-301-760-7499 or dropping them a mail at info(at)i95dev(dot)com.
About i95Dev:
i95Dev is a Next Generation Ecommerce company serving more than 1500 clients in retail, manufacturing, and wholesale distribution. In addition to offering Instant ecommerce solutions for Microsoft Dynamics RMS, i95Dev also offers integration solutions for other Microsoft Dynamics products such as Great Plains (GP), Axapta (AX) Navision (NAV) and Microsoft Dynamics CRM. Their focus is on providing ecommerce solutions and Omni-channel strategies, custom tailored to each business they serve.