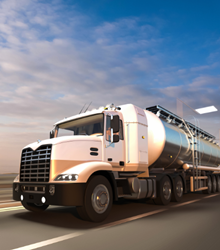 "We incorporate the new rates, rules, and forms into our software at least 90 days ahead of the effective date. This provides our clients with plenty of time to chart the most profitable adoption path."
NAPERVILLE, Ill. (PRWEB) December 19, 2018
Instec, the market leader in insurance software for commercial program and specialty writers, integrated ISO's new commercial auto class plan into its Instec Policy system in June of 2017. Several Instec customers have already begun taking advantage of the new rates and rules in the software's content library.
The new ISO plan provides much more granularity in a variety of rating variables, including vehicle age, cost, commercial segment, and vehicle purpose. ISO has also added a pricing factor based on the NAICS (North American Industrial Classification System) designation, to reflect the variety of vehicle uses across different industries. ISO has announced that it will support both the current and new class plans at least until January 1, 2021.
Instec's support of the new class plan includes all the new rating equations, and changes to statistical coding and input screens to accommodate the new variables ISO is adding. Since ISO's new class plan is still optional, Instec will maintain both the current and new plans in its system until the current plan has been permanently replaced.
"With each new ISO update, Instec provides our users with maximum flexibility," said Kevin Mason, Executive Vice President at Instec. "We incorporate the new rates, rules, and forms into our software at least 90 days ahead of the effective date. This provides our clients with plenty of time to chart the most profitable adoption path."
If ISO releases additional extensions to the commercial auto class plan, Instec will be ready. As standard practice, Instec will make these updates available in its policy administration software 90-120 days ahead of the effective date.
About Instec
Instec's unique approach to systems for the insurance industry enables P&C carriers, MGAs and MGUs to launch programs and specialty offerings from start to first quote in as little as four weeks. With built-in bureau content and reusable business rules, Instec systems provide a platform for innovation with reduced risk. In addition, cloud-based deployment and subscription-based pricing enable insurers to test new insurance programs at a low cost of entry and scale up affordably as the business grows. To learn more, visit instec-corp.com.