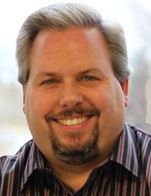 Today, the cloud is more secure, more economical, and more scalable than most corporate data centers, especially platforms like Microsoft Azure which employs state-of-the-art security and recovery practices.
NAPERVILLE, Ill. (PRWEB) February 04, 2020
Instec, the market leader in software for insurance programs and complex commercial insurance, announced today that the company surpassed $1 billion in premium under management on the company's systems.
Instec was an early adopter of cloud technology as a deployment option for its flagship policy administration software. In 2016, the company began offering Instec Policy (formerly Quicksolver) in the cloud. Today, only nine of the company's customers run the software on premises, and six of those will migrate to the cloud this year. (Instec estimates these customers represent as much as $2 billion more in premium running on its systems.)
"We've come a long way from the days when clients were skeptical about moving their business to the cloud," said Mike Fagan, President of Operations at Instec. "Today, the cloud is more secure, more economical, and more scalable than most corporate data centers, because cloud platforms all feature state-of-the-art deployment, security and recovery practices."
Since the launch of its cloud offering four years ago, Instec has seen growth on its systems accelerate. In 2019 alone, the company's customers added $310 million in premium.
"A good portion of our growth over the past years has come from programs, especially with an increasing number of MGAs wanting to own their systems," said Fagan. "More recently, we've seen another market segment attracted to Instec for many of the same things program writers' value – fast implementations, managed bureau content, and low entry cost. We call it 'Complex Commercial'. It's multi-line, multi-state, with multiple distribution and bureau content adoption approaches. We expect more growth from both segments in 2020, as they add new lines, new programs, and new premium to our system."
About Instec
Instec's unique approach to insurance systems enables P&C carriers, MGAs and MGUs to migrate, launch, or expand programs and complex commercial offerings from start to first quote in as little as four weeks. With built-in bureau content and reusable business rules, Instec systems provide a platform for innovation with reduced risk. In addition, cloud-based deployment and subscription-based pricing enable insurers to get started at a low cost of entry and scale up affordably as the business grows. To learn more, visit instec-corp.com.