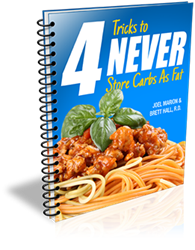 The 4 Tips to Increase Insulin Sensitivity and Fat Loss provides information that promotes health and weight loss.
Boston, MA (PRWEB) October 22, 2013
A new article authored by noted Health and Fitness Expert Joel Marion detailing 4 important tips to boost insulin sensitivity and fat loss has been published by Health News Wires.
Boosting insulin sensitivity is a vital step to reduce insulin resistance, risk of diabetes, and chance of developing metabolic syndrome. Increasing the body's level of insulin sensitivity is also a great way in increase weight loss and the body's ability to burn fat.
After years of consuming a diet full of processed carbs and sugars, most people have grown quite insensitive to insulin, one of the most important hormones in our body; this can either be a huge asset to transformation goals, or a total fat-loss and health-derailing nightmare.
Insulin's function is to help the body keep blood sugar in check, clear it quickly from the bloodstream after a carbohydrate meal, and shuttle that blood sugar to muscle tissue for energy instead of into fat cells.
When insulin production is not occurring properly, insulin resistance can and often does lead to type II diabetes and an array of other health problems; including an increased risk for Alzheimer's and other cognitive disorders, premature aging, heart disease, and even stroke. These health conditions all leads back to insulin sensitivity.
Fortunately, there are 4 somewhat odd, but extremely effective strategies to ultimately end the struggle with insulin resistance and carbohydrate intolerance once and for all, while also resulting in a thinner waist, flatter stomach, and a more defined body.
The complete 4 Tips to Increase Insulin Sensitivity and Fat Loss article is available at http://healthnewswires.com/4-tips-to-increase-insulin-sensitivity-and-fat-loss/
"Insulin resistance is a dangerous health threat to people of all ages.", said Michael Healey, Health News Wires Health Educator. "The 4 Tips to Increase Insulin Sensitivity and Fat Loss provides information that promotes health and weight loss."
Other tips to regulate blood sugar, burn fat, and reduce risk of diabetes are available at: http://HealthNewsWires.com/lower-your-blood-sugar/.
About: HealthNewsWires.com is a new website that was launched in June of 2013 in order to educate the community in the importance of health and wellness. Previous topics covered on the site include Insulin Resistance; upcoming topics to be covered include weight loss, benefits of antioxidants, skin health, joint health, metabolism, digestive health, probiotics, gluten intolerance, cleansing diets, heart health, as well as several other highly informative articles to help people understand the connection between health and a high-quality of life. Most recently, they released a video explaining Ways To Lower Blood Sugar.