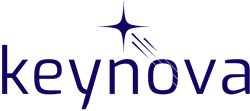 "The recent increase in digital transacting has heightened awareness about the need to improve privacy and security measures. The insurance industry is adopting some of the digital safeguards used by other financial services sectors," said Beth Robertson, managing director, Keynova Group.
WILMINGTON, Del. (PRWEB) June 21, 2022
Keynova Group, the principal competitive intelligence source for digital financial services firms, today announced the results of the Q2 2022 edition of its semi-annual Online Insurance Scorecard. Progressive earned top honors for its online user experience, ranking first in Overall Score in a comparison of the websites of the 12 largest U.S. auto and property insurance carriers. The Scorecard's key trends show carriers are enhancing privacy and security measures to protect policyholder information, implementing digital assistant best practices and continuing to streamline digital quotes and forms.
"The recent increase in digital transacting has heightened awareness about the need to improve both behind-the-scenes and customer-facing privacy and security measures. As a result, the insurance industry is adopting some of the digital safeguards used by other financial services sectors," said Beth Robertson, managing director, Keynova Group. "Insurers house a significant amount of confidential information making it paramount for them to enhance the digital protections afforded their policyholders."
Key Findings:
Increase in Digital Transacting Drives Privacy and Security Improvements
Since most insurers retain an array of personally identifiable information (PII) about their policyholders, many are enhancing customer-facing privacy and security practices to help protect confidential data and reassure digital users. More than half of carriers now offer secondary authentication for unknown devices or as a standard login option for users, providing access codes or alternatives via options like email, text or voice messaging, biometrics, or PIN numbers. Insurers are also making passwords more secure, with nearly all now conforming to NIST (National Institute of Standards and Technology) standards for password complexity. Last login date and time information is also now supplied on the secure site landing page by 30% of carriers, an important consumer protection offered by more than 80% of leading banks according to Keynova Group's Q2 2022 Online Banker Scorecard.
Digital Assistants Become a Norm in Online Insurance Servicing
Today, 75% of carriers provide digital assistants on their websites, helping to enable self-service and improve the customer experience while also augmenting support from live agents. As the use of digital assistants expands, carriers are increasingly focused on developing their capabilities—including deeper natural language skills and personalization that supports requests for specific policy-relevant information. In the desktop website environment, 42% of insurers' digital assistants can help policyholders access their auto insurance ID cards and 25% can supply a premium amount due and due date. Four leading carrier-based digital assistants—from GEICO, Nationwide, Progressive, and State Farm—offer predictive support, providing access to content or links associated with a user's current navigation location or task. To minimize frustration, 42% of carriers' digital assistants can also help a policyholder quickly reach a live agent on request or link directly to a live agent after no more than two failed automated responses.
Carriers Revamp Digital Forms, Simplify Information Entry
Carriers are also making investments to ease information entry for policyholders and prospects. Digital quoting, policy updates, and claims processes originally modeled on paper forms are being revisited with improvements targeted to digital channels. Two-thirds of carriers have recently improved their quote forms and one-quarter have made changes to their claim forms. With modest to extensive updates, these enhancements improve usability, mitigate errors and reduce the time and information that must be entered to get a quote, update a policy, or file a claim. For example, to simplify form fill, 42% of carriers enable autocomplete address options and 67% provide dynamic lookup in relevant quote fields. Three-quarters of insurers include intelligent error checking to immediately notify a user of an invalid entry, and 25% of carriers incorporate dynamic component and total premium pricing that enables policyholders to tweak coverage and instantly see any related pricing impact.
About the Online Insurance Scorecard
Keynova Group's semi-annual, fact-based Online Insurance Scorecard, offered for more than two decades, evaluates digital user capabilities, customer experience elements, and best practices to identify evolving trends and insights that drive digital strategy in the auto and property insurance industry. The evaluation encompasses the websites of Allstate, American Family, Esurance, Farmers, GEICO, Liberty Mutual, Nationwide, Progressive, State Farm, The Hartford, Travelers, and USAA. For more information, please visit https://www.keynovagroup.com/scorecards/#insurance.
About Keynova Group
Keynova Group is the nation's foremost competitive intelligence firm providing trusted benchmarking insights and analysis of consumer and small business digital financial services, including banking, credit card, home lending and insurance. Since 1999, Keynova Group's Scorecards have served as the go-to source for leading financial services firms to obtain reliable competitive intelligence and actionable insights. The firm's proven methodology and highly detailed results help its clients maximize the value of their digital channels to deliver a premier experience to customers and prospects.