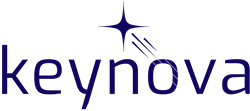 "Many insurance companies are refining their customer servicing to help rein in costs amid tightening economic conditions and rising claims volumes." --Beth Robertson, managing director, Keynova Group
WILMINGTON, Del. (PRWEB) January 10, 2023
Keynova Group, the principal competitive intelligence source for digital financial services firms, today announced the results of the Q4 2022 edition of its semi-annual Online Insurance Scorecard. Progressive once again earns the top position for its online user experience, ranking first in overall score in a comparison of the 12 largest U.S. auto and property insurance carriers' websites and desktop capabilities.
The Scorecard's key trends show carriers focused on retaining digital users by optimizing support options such as digital assistant chatbots and improving omni-channel claims interfaces, while also being mindful of expenses.
"Many insurance companies are refining their customer servicing practices in an effort to rein in costs amid tightening economic conditions and rising claims volumes," said Beth Robertson, managing director, Keynova Group. "However, improvements must be implemented with care to avoid diminishing the quality of the digital experience. Leading carriers offer an array of customer servicing options that augment policyholders and prospects' digital channel use."
Key Findings:
Digital Chatbots Emerge as Key Online Insurance Support Tool
Increasing financial pressures are pushing carriers to fine-tune customer support to control expenses, with more than 80% of reviewed carriers now offering digital chatbots as an initial servicing interface. Expanding chatbot support and skills to build a more personalized and useful experience, over 40% of carriers enable the chatbot to access a user's ID card, 33% of chatbots provide a policyholder's premium amount and due date on request, and Progressive is the first to enable its chatbot to help a user change a payment due date.
While carriers are commonly using chatbots to defer live agent support, all of them either directly offer the option of live agent support or will transfer from the chatbot to a live representative on request. Today, 25% of the carrier chatbots help to set user expectations by providing a wait time for accessing live support. Nearly all Scorecard carriers (over 90%) enable live chat for policyholders who are logged into the authenticated servicing area of their websites.
Traditional Telephone Support Still Important to Insurance Customers
As a phone call is the most traditional route for customers in need of insurance purchasing or servicing support, 90% of carriers utilize the best practice of listing or linking directly to the customer support number from the website homepage. In addition, more than 90% offer phone support directly from their online quote form, and 75% show the hours of servicing availability on the Contact page. Notably, however, several carriers have recently removed the toll-free number from the secure site homepage or are dissuading users with messaging about long wait times. Given the complex nature of insurance products, carriers should facilitate phone access by providing prominently located and labeled phone numbers, times of availability and they should consider callback alternatives to mitigate frustration with long customer service phone queues. Currently, 25% of reviewed carriers offer a callback option on their public websites.
Top Insurers Provide Cross-Channel Consistency for Claims Support
Although mobile claims capabilities have expanded, it is common for the desktop claims experience to differ significantly from the mobile channel. Market leaders are implementing consistent elements to enable a more uniform claims experience regardless of device. Half of the reviewed carriers collect claimants' contact preferences in both the desktop and mobile app claims process, while just over 40% gather claimants' reimbursement preferences across each of the channels. Only Nationwide and State Farm use the claims interface in both desktop and mobile channels to provide policyholders with a summary of their relevant coverages, and these two firms join Travelers as the only carriers supporting location mapping across both channels. Keynova Group anticipates further integration of claims processes across digital channels as carriers work to streamline the claimant experience.
About the Online Insurance Scorecard
Keynova Group's semi-annual, fact-based Online Insurance Scorecard, offered for more than two decades, evaluates digital user capabilities, customer experience elements, and best practices to identify evolving trends and insights that drive digital strategy in the auto and property insurance industry. The evaluation encompasses the websites of the 12 largest U.S. insurance carriers: Allstate, American Family, Esurance, Farmers, GEICO, Liberty Mutual, Nationwide, Progressive, State Farm, The Hartford, Travelers, and USAA. For more information, please visit https://www.keynovagroup.com/scorecards/#insurance.
About Keynova Group
Keynova Group is the nation's foremost competitive intelligence firm providing trusted benchmarking insights and analysis of consumer and small business digital financial services, including banking, credit card, home lending and insurance. Since 1999, Keynova Group's Scorecards have served as the go-to source for leading financial services firms to obtain reliable competitive intelligence and actionable insights. The firm's proven methodology and highly detailed results help its clients maximize the value of their digital channels to deliver a premier experience to customers and prospects.