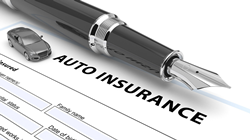 LOS ANGELES (PRWEB) August 19, 2019
If you have points on your driver's license, then your insurance premiums will rise. In most cases, your insurance will remain high until all the points are removed completely. This can be anywhere from three to five years. However, you can have your points removed from the driver's license earlier. Also, you should visit our website to check if comparing online car insurance quotes can get you a better insurance deal.
For more info and free car insurance quotes, visit https://compare-autoinsurance.org/how-can-you-remove-points-from-your-drivers-license/
It is important to know the following on how points are assessed and how you can remove them:

The assessment of points. Most states have a tracking system that tracks how safe a driver is. When you get a traffic ticket, you will also obtain one or more points on your driver's license, depending on what crime you committed. Depending on state traffic laws and the severity of your traffic violation, you can have one to eight points added to your driver's license. These points will not only affect your insurance premiums, but also, they can affect your right to drive. If you have too many points in a specified period, then your license will be suspended or revoked.
The duration of the driver's license points. Depending on local traffic laws, the points can stay on your license for three to five years. In order to determine your insurance premiums, some insurers will look at your driving record incidents in the past five years, while others will look at incidents from the past three years. Once the points are removed from your license, then you should look around for a new insurance deal with your clean driving record.
Removing points. If you have points on your driver's license, then you want to get rid of them quickly. In many states, it is possible to do that. If you don't want to wait for your points to be automatically dropped off from your license, then you can try to remove them by being a good driver or by enrolling in a driving course.
Removing points after good driving. In some states, you can request your points to be removed from your license after a year of clean driving without traffic incidents, claims, or points added. For example, in New Jersey, you can get three points removed from your driver's license after one year of good driving. To obtain this points removal, you will have to talk to the local Department of Motor Vehicle and fill out several forms to request the points to be removed.
Removing points after graduating a driving course. Another method that can help you remove points from your license is graduating a defensive driving course. In most states, you can get rid of up to three points from your license after taking an approved defensive driving course. To have your points removed from your license, you will need to go to your local DMW with the proof that you graduated the course and then you need to fill out a form.
For additional info, money-saving tips and free car insurance quotes, visit https://compare-autoinsurance.org/
Compare-autoinsurance.org is an online provider of life, home, health, and auto insurance quotes. This website is unique because it does not simply stick to one kind of insurance provider, but brings the clients the best deals from many different online insurance carriers. In this way, clients have access to offers from multiple carriers all in one place: this website. On this site, customers have access to quotes for insurance plans from various agencies, such as local or nationwide agencies, brand names insurance companies, etc.