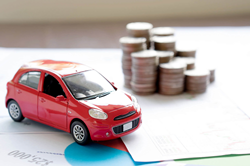 "Auto insurance can be really expensive in some areas of the United States. Local legislation, population density, geographical layout and criminality are the main reasons why carrying car insurance will cost you more," said Russell Rabichev, Marketing Director of Internet Marketing Company.
LOS ANGELES (PRWEB) January 03, 2019
Carinsurancehints.com has launched a new blog post that explains the main reasons why car insurance is extremely expensive in some parts of the United States
This blog post explains the main reason why Michigan is, for the fifth year in a row, the most expensive state. The legislation is the one causing financial disadvantages. More exactly, the state's "no-fault" unique system that grants the victims of an accident unlimited financial compensation.
A high number of uninsured and underinsured drivers will also make the insurance costs soar. The blog post also explains why and gives 2 states as examples.
A high number of people means more cars. Thus, more chances of being involved in accidents and making claims. People living in metropolitan areas are charged more, based on this simple fact.
Criminality is also a top rating factor. Areas where riots, vandalism and car theft are a common occurrence are very expensive, from an insurer's point of view. New Mexico's capital city, Albuquerque, is for the second time on the row the country's No. 1 in auto theft. That is the main reason why coverage is expensive in this state.
For more car insurance info and money-saving tips, please visit http://www.carinsurancehints.com
Carinsurancehints.com is an online provider of life, home, health, and auto insurance quotes. This website is unique because it does not simply stick to one kind of insurance provider, but brings the clients the best deals from many different online insurance carriers. In this way, clients have access to offers from multiple carriers all in one place: this website. On this site, customers have access to quotes for insurance plans from various agencies, such as local or nationwide agencies, brand names insurance companies, etc.