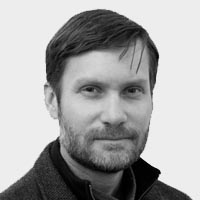 CHICAGO (PRWEB) May 05, 2020
Leading data analytics and loyalty strategy agency, Inte Q, recently announced the date of their Email Strategy Webinar occurring on Thursday, May 7th at 12:00 PM CST and Tuesday, May 12th at 12:00PM CST. The webinar will be presented by Jason Sisley, President and Head of Strategy at Den Aviary, a key strategic partner with Inte Q.
As the COVID-19 Pandemic continues to disrupt almost all economic activity, one tool that companies can still continue to leverage is email. Communicating with customers is more important than ever and in order to keep a loyal base of consumers that trusts and advocates for your brand, effective email marketing strategies are key.
The webinar will teach marketers and business developers across the nation what key tactics brands should use when communicating with their customers during this ever-changing time. Topics such as email deliverability concerns, message tone, and strategies for audience selection/targeting will be unpacked and explored. A recent study by the Data & Marketing Association shows that for every $1 spent, email has an average $38 return on investment, and this number is still growing. It's vital that brands take advantage of tools and resources such as this webinar set their business up for success in the second half of 2020.
Webinar presenter Jason Sisley, is a digital marketing professional with 15+ years of experience managing marketing strategy, email marketing operations, social media strategy, and display/retargeting execution. Jason has deep experience working with leading email service providers and such as Salesforce Marketing Cloud, Oracle Responsys, HubSpot and more, as well as how they work with top email domains like Gmail, Yahoo! and Hotmail.
This webinar is a complimentary resource provided by Inte Q and encouraged to be utilized by all B2C companies. Participants can sign up for the webinar at: Inte Q email communication webinar.
About Inte Q
Inte Q is an insights agency that develops data-driven strategies to help brands create Customer Love® – turning casual shoppers into brand loyalists. With a deep understanding of customer engagement, the company builds effective customer engagement strategies, campaigns, and experiences for its clients.