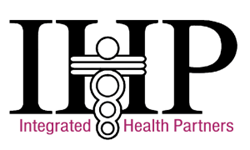 "In Texture Health, we have found a partner whose technology we can leverage to enhance, automate, and scale our best practices and workflows, allowing us to positively impact the lives of even more patients." - Ruth CLark, Executive Director of IHP
CHICAGO and BATTLE CREEK, Mich. (PRWEB) August 06, 2019
Integrated Health Partners (IHP), a physician organization engaged in providing care management services and originally founded as a partnership between Battle Creek Health System and the Calhoun County Physicians Organization, Inc., today announced the launch of a technology partnership with Texture Health. This strategic partnership is aimed at delivering proactive, workflow-driven population health care management with the goal of delivering the best possible outcomes at the lowest cost to care. Incorporated in 1995, IHP's vision is to build a regional system of high-quality health care through the cooperative efforts of physicians, providers, employers and payers.
Texture Health's population health care management solution empowers disparate providers across the care continuum to connect, communicate and collaborate in ways that engage the patient, enable delivery redesign, and drive financial performance, all while providing comprehensive, compassionate, whole person care. Texture Health's technology will be utilized by IHP's care managers and health coaches to process data, standardize workflows, and document patient engagement, all in a single platform oriented around a team-based approach and in accordance with IHP's defined best practices and value-based arrangements.
"Since its inception, IHP has been singularly focused on delivering value in the form of high quality, customized, whole patient care for the populations we serve," said Ruth Clark, Executive Director of IHP. "In Texture Health, we have found a partner whose technology we can leverage to enhance, automate, and scale our best practices and workflows, allowing us to positively impact the lives of even more patients."
Texture Health will focus initially on supporting IHP's partnership with a large Medicaid plan, customizing its care management platform to align with IHP's workflows, risk stratification algorithm, and service level agreements to underpin care management efforts for 6,000 Medicaid members. IHP will leverage key Texture Health functionality such as click-to-call automated dialing, custom assessment building, and robust reporting capabilities to set benchmarks and measure their outcomes.
"Integrated Health Partners has consistently demonstrated that efficient, effective population health care management delivers better outcomes at lower costs," said Andrew Bezaitis, Texture Health's Chief Growth Officer. "We are excited and beyond grateful to partner with IHP to help scale the effort to make a difference in the lives of so many patients."
###
About Integrated Health Partners
Since 1995, Integrated Health Partners has been working to improve the health of the community. Together with member health care providers and community partners, IHP's work has been transforming the health care delivery system and the experience of care, while engaging and empowering patients. IHP's member health care providers are highly engaged and committed to the triple aim – improving clinical outcomes, reducing cost, and
improving the experience of care. Through comprehensive support systems and innovative performance improvement models, IHP plays a critical role in helping its members grow and improve. Through significant performance improvements, members are able to create positive patient and provider experiences, improve patients' clinical outcomes, and increase the practice's quality-driven, value-based reimbursement. IHP delivers value to its members in many ways, including outstanding quality improvement support, comprehensive provider services, practice and administrative support services, and population health leadership and support. For more information, visit http://www.integratedhealthpartners.net.
About Texture Health
Texture Health collectively represents years of experience in driving delivery system redesign and practice innovation. We have supported high-value, integrated delivery systems in their path to value-based care and have developed the cutting-edge technologies to make it happen. With a shared vision to stay on the leading edge of healthcare transformation, Texture Health was created as a joint investment between Gary Comer Inc. (GCI) and Safety Net Connect (SNC) in collaboration with Medical Home Network. Visit http://www.texturehealth.com for more information.