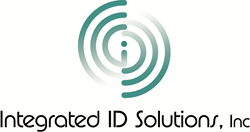 The SeaPort-NxG Multiple Award Contract has a potential value of $50B.
GREENVILLE, S.C. (PRWEB) December 10, 2018
Integrated ID Solutions, Inc. (IIDS) has been selected as a Prime Contractor for the Next Generation SeaPort (SeaPort-NxG) Multiple Award Contract (MAC) by the Department of the Navy, Naval Sea Systems Command. The government estimates approximately $5B of services will be procured per year via orders issued under the SeaPort-NxG multiple award contracts. With a five-year base and five-year option ordering period, the MAC has a potential value of $50B.
"We are humbled and honored by the confidence in our team to continue to provide innovative support for Navy and Marine Corps initiatives that this contract demonstrates," said Amber Richards, President and CEO of IIDS. "We are committed to supporting the Warfighter by building on our strong track record for delivering trusted solutions when and where needed for mission success."
SeaPort is the electronic procurement tool by which all Navy and Marine Corps contracting offices can obtain services through competitive and efficient means. All work under the contract will fall under the engineering support services and program management support services categories. The Navy and Marine Corps can procure services for any of 23 functional areas including Engineering Support Services, Software Engineering, Research and Development, Program Management Support Services, Financial Analysis and Budget Support, Information System (IS) Development, Information Assurance (IA), and Information Technology (IT) Support.
About Integrated ID Solutions, Inc.: Integrated ID Solutions, Inc. (IIDS) is a systems integrator providing consulting, subject matter expertise, and turnkey systems implementation to help government entities and global organizations take advantage of the latest wireless communications, automatic identification technology (AIT), and Internet of Things (IoT) solutions. As an independent, experienced advisor, IIDS has full flexibility to recommend the best approach, the optimal technologies, and the most trusted partners to meet specific mission requirements. For more information, visit http://www.integratedids.com.