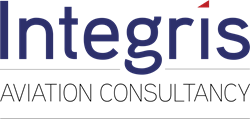 Our focus is to become the singular leader that Family Offices and small flight departments in the Americas turn to for expert insights and business leverage when buying, selling, and operating, business aircraft.
SAO PAULO, Brazil (PRWEB) August 12, 2019
Today at the Latin America Business Aviation Conference and Exhibition (LABACE http://www.labace.com.br), Integris Aviation Consultancy (https://integrisaviation.com) announced its decision to focus on providing strategic insights, risk management, and acquisitions consulting, to the growing sector of Family Offices and small aviation departments in North and South America. This move expands the consultancy services it has provided to private aviation providers, such as Jetcraft Avionics (https://www.jetcraft.com/) and ACASS (https://www.acass.com/), for the past decade. The move represents a strategic shift in the broker market where private aviation users, the consumer side of the market, demand more of those who help them acquire and sell their aviation fleets.
"We made this decision because we see a growing need for specialized knowledge and insights when Family Offices and small flight departments invest in private aircraft," said David P. Clark, President at Integris, "Those groups don't always have the institutional knowledge and systems that professional aviation companies have developed to manage the risks associated with private aviation activities. We come alongside them and help them make the best decisions possible, according to each situation."
Family Offices – A Growing Sector of Business Aviation
There are around 10,000 Family Offices around the world, and their clients increasingly need to travel fast. And that means taking to the air, preferably without hassles. Such requirements show that in countries such as the US where urban hubs are several time-zones apart, it makes sense for Family Office members to use private aircraft, and many of these organizations have decided on owning planes outright, buying fractional ownership, or engaging in a host of "asset-light options." As cost rise to comply with new regulations, maintain aircraft and staff them properly, it makes it increasingly harder for these users of private aircraft to manage the situation alone.
Integris "Knows what you don't" about private aviation
Integris' original mission was to help North American aviation companies penetrate the then-budding Brazilian market. Integris worked with Jetcraft Avionics and ACASS, helping to establish their brands in Brazil for the past decade. In 2017, recognizing the challenges presented to Family Offices and small flight departments as they entered the marketplace, Integris began a concerted effort to assist these groups in managing the risks associated with and effectively utilize private aircraft they were buying.
For years, the family's Chief Pilot typically handled all aspects of the aviation role at Family Offices. Most pilots are trained to have the background and experience to fly aircraft in an increasingly complex environment, not to manage people and processes while overseeing complex budgets, fleet forecasts, and complicated aviation tax reporting. Due to increasing international aviation regulations and ever-more complex aircraft, business aviation has become progressively more difficult to manage, requiring substantially more time, different abilities, experience, and training. Family Offices, unless they are in the very large bracket and able to afford in-house expertise, rapidly find they need to work with outside experts, and that is the niche that Integris believes it is best suited to provide.
"We know that these groups have smart people. We know they understand the big contours of buying and using business aircraft. But what they don't know could cost them not just money, but more importantly time, and could ultimately compromise safety in some way. Our mission is to leverage all the things we know, as well as those in our vast network, with things we've spent our professional lives learning by handling deals in business aviation, for the benefit of these clients. In short, we know what they don't about private aviation," said David.
"We have completed over 20 deals in the past few years- acquisitions, leasing, and sales projects- with an exceptionally high client satisfaction rate. Our focus is to become the singular leader that Family Offices and small flight departments in the Americas turn to for expert insights and business leverage when buying, selling, and operating, private aircraft," David concluded.
Based in Minneapolis, with touchpoints in Chicago, Jacksonville, and Sao Paulo, Integris Aviation Consultancy is the worldwide leader in private aviation acquisitions, sales, risk management, and operations consulting. The company offers a wide range of products and services designed to empower organizations that rely on private aviation to achieve their goals. Integris is also a Brand Ambassador for Avantto (https://www.avantto.com.br/), Brazil's largest fractional aircraft provider.