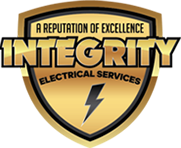 WILMINGTON, Mass. (PRWEB) March 17, 2020
One of Massachusetts's most reputable electrical companies, Integrity Electrical Services have been serving the people of Wilmington, MA and the surrounding areas with pride and distinction for over seventeen years. The company has garnered a solid reputation in the region for its efficiency, professionalism, and responsiveness.
Integrity Electrical Services is also one of the very few companies in the Wilmington area that provide true 24/7 emergency electrical services. "Electrical disasters can happen at any time, which is why we offer emergency electrical services 24/7, 365 days a year. Whether it's the early hours of the morning or a public holiday, our technical team is always on standby, ready to assist home and business owners with their electrical problems. Moreover, as we're a family-owned and operated business our self, we understand how frustrating and inconvenient electrical issues can be. The safety and comfort of our clients is our utmost priority, which is why we promise same-day services and next-day installation to all our residential and commercial clients", a spokesperson from the company stated.
Being a full-service company, Integrity Electrical Services offers a comprehensive range of commercial and residential electrical services. "During our seventeen years in the field, we have tackled residential and commercial projects of all scopes and sizes. We don't consider any project too big or small for us. Our certified, highly trained technicians take a meticulous, detail-oriented approach with every job they undertake. So, whether need a couple of light fixtures replaced, or want your entire office rewired, you can rely on us to get the job done on safely, efficiently, on time and within budget", the company spokesperson went on to say.
In addition to Wilmington, the company serves a number of other areas in Massachusetts, including Bedford, Arlington, Lexington, Burlington, Concord, Weston, and more. For those seeking further information on Integrity Electrical's services, representatives of the company can be reached through the contact details provided below.
About the company
Integrity Electrical Services is a Wilmington-based electrical company that provides a wide-range of electrical repair and installation services across the residential and commercial arena. The company provides 24 hour emergency services, ranging from main service panel upgrades and lighting installations to wiring inspections and commercial maintenance services.
Contact Details
Website: https://theintegrityexperience.com/
Phone Number: 978.761.5978
Email: info@theintegrityexperience.com
Address:20 Fairview Ave, Wilmington, MA 01887