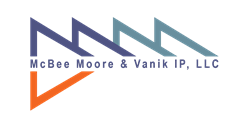 "This is an exciting honor for our firm," said Managing Partner, Susan McBee, "We are a small, young firm and this showcases the hard work and successes of our attorneys and staff."
FREDERICK, Md. (PRWEB) March 02, 2020
McBee, Moore and Vanik IP, LLC (MMV IP) has been ranked 12th in the Top Patent Firms 2019 list in the field of Biotechnology and Organics.
According to statistics compiled by Harrity Anaytics, MMV IP was listed as the U.S. legal counsel on a total of 259 patents issued in technology center 1600 during 2019. Technology center 1600 at the US Patent Office ("USPTO") specializes in the examination of U.S. patent applications in the areas of biotechnology and organic chemistry.
"This is an exciting honor for our firm," said Managing Partner, Susan McBee, "We are a small, young firm and this showcases the hard work and successes of our attorneys and staff."
Questions can be directed to Lauren Pogue, Marketing Specialist or Cindy Thomas, Firm Administrator. Please visit mmviplaw.com for more information.
McBee, Moore and Vanik IP, LLC
McBee, Moore and Vanik IP, LLC (MMV) is based in Frederick, Maryland and Tysons Corner, Virginia. MMV was founded in 2016 and is a boutique patent law firm that strives to provide more efficient and streamlined services to clients at a reasonable cost. MMV represents US and international clients in the fields of biotechnology, chemistry, medical technology, engineering, software, metallurgy and pharmaceuticals while offering everything from patent prosecution and counseling to post-grant proceedings before the United States Patent and Trademark Office.