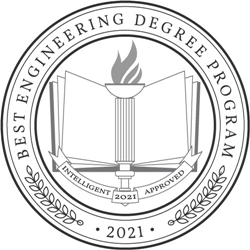 SEATTLE (PRWEB) March 19, 2021
2021 Engineering Degree Programs featured on Intelligent.com (in alphabetical order):
Arizona State University
Austin Community College
Bemidji State University
Brigham Young University
Bucknell University
California Institute of Technology
Cornell University
Drexel University
Georgia Institute of Technology
Iowa State University
Lamar University
Louisiana Tech University
Massachusetts Institute of Technology
Minnesota State University, Mankato
Montana Tech
North Dakota State University
Northwestern University
Ohio State University
Ohio State University
Pennsylvania State University
Princeton University
Purdue University
Rice University
Saginaw Valley State University
Stanford University
State University of New York, Stony Brook
Texas A & M University, College Station
University of New Mexico
University of Arkansas, Little Rock
University of California, Berkeley
University of California, Los Angeles
University of Florida
University of Houston
University of Illinois at Urbana-Champaign
University of Illinois at Urbana-Champaign
University of Maryland
University of Michigan
University of Minnesota
University of Minnesota
University of North Dakota
University of Pennsylvania
University of Pittsburgh
University of Texas, Austin
University of Texas, Austin
University of Washington
University of Wisconsin, Madison
Vanderbilt University
Virginia Tech
Western Kentucky University
Winona State University
About Intelligent.com
Intelligent.com provides unbiased research to help students make informed decisions about higher education programs. The website offers curated guides which include the best degree programs as well as information about financial aid, internships and even study strategies. With comprehensive, user-friendly guides and hundreds of program rankings, Intelligent.com is a trusted source among students and prospective students. To learn more, please visit https://www.intelligent.com/.