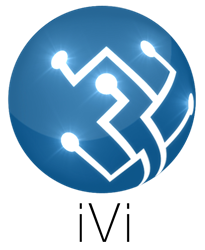 "The VeloCloud SD-WAN solution solves many of our customers technology gap between their current WAN infrastructure and their cloud strategy. The private MPLS vs. public internet landscape has also changed dramatically offering circuit level cost savings while increasing bandwidth. " says iVi Advan
GREENSBORO, N.C. (PRWEB) September 24, 2018
Intelligent Visibility, Inc. (iVi) has earned status as a global Managed Services Provider for VMware NSX® SD-WAN by VeloCloud. iVi earned this major accomplishment by consistently showing their unique ability to provide advanced services for Enterprises implementing wide area networks designed to meet the demands of cloud services, bandwidth heavy applications and a distributed workforce.
The VMware NSX® SD-WAN by VeloCloud Managed Service Provider designation identifies partners who are leaders in their field and have shown advanced capabilities in designing, deploying and maintaining VeloCloud SD-WAN solutions.
"The VeloCloud SD-WAN solution solves many of our customers technology gap between their current WAN infrastructure and their cloud strategy. The private MPLS vs. public internet landscape has also changed dramatically offering circuit level cost savings while increasing bandwidth. " says iVi Advanced Practice Lead Brandon Smith.
"iVi's Aegis Managed Services offers our customers full insight into their SD-WAN overlay while allowing our customer's engineers to focus on higher value business critical initiatives. Overall iVi and VeloCloud provide our customers a better performing, highly resilient, carrier independent next generation WAN." says iVi VP of Sales Rich Dexter.