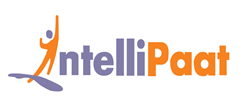 The number of jobs for all the US Data Professionals will increase to 2.7 million per year as per study.
NEW YORK (PRWEB) May 16, 2019
Intellipaat today announced significant collaboration with IBM to upskill next gen in emerging technologies like AI, Cloud & DevOps, Data science & Machine Learning and Big Data. The world of technology is rapidly evolving as science-backed enterprises are coming up with novel ways to streamline operations. Emergence of Big Data and its consequent branches have created a great demand for enterprising professionals who have the knowledge of such advancements at their fingertips.
The array of courses will encompass a host of hands-on practical knowledge peppered with emergent findings on a global scale to create a learning curriculum of growth and upskill. Armed with the inexhaustible knowledge gained from these courses, interested professionals are primed to contribute greatly to the nation's evolving tech diaspora. With an expectation of training more than 30,000 professional this year, the initiative is primed to bridge the skill gap while creating greater opportunity for tech diaspora to thrive.
"The technology industry is an exciting place to grow and thrive in, with newer developments taking place every second. Yet, with this development comes an acute skill gap as professionals lack the necessary skills to proceed towards a sustainable journey in this segment. To fill up the gap and supplement India's dexterity in the tech segment, we have collaborated with IBM in creating a curriculum that encompasses all the advancements such as Machine Learning, Artificial Intelligence, DevOps, Data Science, Big Data and other trending technologies. This is an integrated curriculum, where expertise of both organizations would be utilized to create professionals that hold an in-depth proficiency over these respective categories" says Mr. Diwakar Chittora, CEO, Intellipaat.
These are master courses, with end-to-end learning where professionals will gain industry insight into the depths of technological development. Professionals who hold competence over segments such as Machine Learning, Artificial Intelligence, DevOps, Data Science, Big Data have a great demand in the industry- the shortage of which collaborations such as these are trying to bridge. These courses are developed by professionals working in the industry, giving professionals a hands-on experience of the ups and downs in the industry.
"There is a demand for skills around Artificial Intelligence, ML & Data Science areas in the industry and we need the ecosystem to work together to address the skill gap in the country. We are delighted to collaborate with Intellipaat to create a curriculum that is relevant in this digital era. These courses are aligned with newer technologies and will equip the next gen with future ready skills,"said Devkant Aggarwal, Leader Growth Initiatives and Career Education.