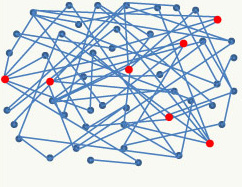 Any Desktop Alert client can share and receive alerts from any of our clients on an opt-in basis without any special network configurations or updates whatsoever, Ryan added.
Chatham, New Jersey (PRWEB) June 28, 2016
Desktop Alert, Inc., the leader in net-centric alerting and interoperable emergency communication and winner of the coveted GSN 2016 Best Mass Notification System Award today announced the success of a bi-directional Department of Defense cross agency alerting exercise.
Utilizing DTA Connect™ Northern Command / NORAD, West Point Military Academy and the National Guard all published and received alerts to each other targeting a myriad of devices including desktop popups, phone calls, text messages and emails. The most crucial reporting statistic was that all alerts were published and received in less than one minute.
"When lives are at stake, seconds count. The fact that these agencies were able to successfully communicate in less than one minute across disparate network boundaries and across highly complex, highly secure DoD networks without a single help desk ticket is a formidable and historical accomplishment." said Howard Founder Desktop Alert Inc. "This first ever publicly declared accomplishment is proof positive that Desktop Alert has raised the bar when it comes to proven communications interoperability. Any Desktop Alert client can share and receive alerts from any of our clients on an opt-in basis without any special network configurations or updates whatsoever," Ryan added.
An immediate and unmatched benefit to the DoD is Desktop Alert's interoperability capability between other DoD alerting systems and organizations utilizing the industry and government standard, Common Alerting Protocol (CAP) and email gateways for exchanging public warnings and emergencies between alerting technologies.
CAP employs extensive mechanisms to ensure alert integrity, message authentication, and/or signer authentication. DoD may utilize this Desktop Alert powered CAP technology in order to locally configure real-time connections with other organizations such as USNORTHCOM, FEMA, NOAA, USGS, NGB, US ARMY, the Homeland Security Advisory System and many others for alerting and notification. All of this is possible without subscribing to any additional services or utilizing unnecessary and risky proprietary cloud services that can potentially compromise the confidentiality, integrity, or availability of an organization's emergency alerting system.
About Desktop Alert https://www.desktopalert.net
Desktop Alert is a leading provider of enterprise mass notification and emergency communications to the United States Department of Defense, federal government and First-Responders around the world. Its innovative and patented software has been internationally recognized as a "Best Mass Notification" and "Best First Responder Interoperable Communications" system. Desktop Alert provides a suite of scalable, flexible, and adaptable communication, collaboration, and situational awareness tools in environments ranging from austere - no terrestrial infrastructure support - to fully modern with extensive IP and legacy system integrations. Desktop Alert optimizes the communications flow with timely, accurate information to ensure effective decision making, coordination, proactive community engagement, and public awareness.