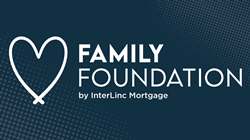 In 2021, the InterLinc Family Foundation gave over $160,000 and worked with 12 employee-nominated organizations to strengthen nine communities and help change lives.
HOUSTON (PRWEB) January 18, 2022
Since 2012, the InterLinc Family Foundation has assisted countless not-for-profit organizations in achieving their goals in communities where InterLinc Mortgage, residential mortgage bank based out of Houston, TX, conducts business. Employees of InterLinc can nominate non-profit organizations they're involved with for monetary grants and company volunteer opportunities. Funds for these initiatives are raised at the company's annual Foundation Gala, employee paycheck contributions and one-time donations from employees and partner organizations. In 2021, the Foundation gave over $160,000 and worked with 12 employee-nominated organizations to strengthen nine communities and help change lives.
After many years of partnering together, the Foundation worked with Houston Area Women's Center again in 2021 to fund emergency hotel stays for families fleeing domestic violence. Due to the COVID-19 pandemic, many shelters were operating at lower capacity even when the need was still great. With the Foundation grant, Houston Area Women's shelter was able to provide a space for them that was safe, supportive and welcoming.
Backpack Buddies in the greater Birmingham, AL area and Kids' Meals in Houston, TX, both received Foundation grants to support their mission of ending childhood hunger. Backpack Buddies supports hungry children by providing food bags each week of the school year. They serve approximately 213 children weekly, for a total of 7,525 bags of food each school year. Kids' Meals serve approximately 4,000 kids in the greater Houston area each day and donated 1,720,238 meals and 515,000 pounds of groceries in 2021.
Employees of InterLinc were able to participate in multiple volunteer opportunities this year with Houston-based organization, Mission Greenspoint, including a school supply pick-up event, Thanksgiving meal kit distribution and Christmas toy drive. In total, 10+ volunteer hours and over 30 toys were donated by InterLinc team members.
In Dallas, TX, Operation Care International is working to end homelessness locally and share the Gospel of Jesus Christ with the world. Through their Christmas Gift event, they provide vital resources to Dallas' homeless population and provide them with opportunities to find jobs and advance their situations. Through a Foundation donation and InterLinc volunteers, the InterLinc Family Foundation proudly supported the mission of Operation Care in 2021.
To assist those with special needs and accommodations, Brady's Bridge is working to bridge gaps by developing an after-school program for children with a wide range of abilities. The Foundation provided a grant in 2021, allowing Brady's Bridge to replace their entire HVAC system and ductwork on their facility project.
Inspiration Ranch, a horse ranch located in Magnolia, TX, was another organization the Foundation partnered with in 2021. Through their therapeutic riding and equine-assisted therapy activities, children, youth and adults can overcome physical, emotional and social disabilities. The Foundation was pleased to donate to their cause and looks forward to being involved through volunteer opportunities in the future.
Through their employee champions, organizations doing good are being seen and supported through the InterLinc Family Foundation. InterLinc looks forward to a 2022 full of service and support for these organizations and many others.
About InterLinc
InterLinc Mortgage Services, LLC is a Houston-based full-service mortgage banking firm with approvals from the three largest issuers of mortgage-backed securities: Fannie Mae, Freddie Mac, and Ginnie Mae. The Company affords clients access to enhanced mortgage product offerings, pricing competitiveness, loan efficiency, and servicing. InterLinc is licensed in 25 states throughout the Midwest and Southeast. More information is available online at  https://interlincmortgage.com.